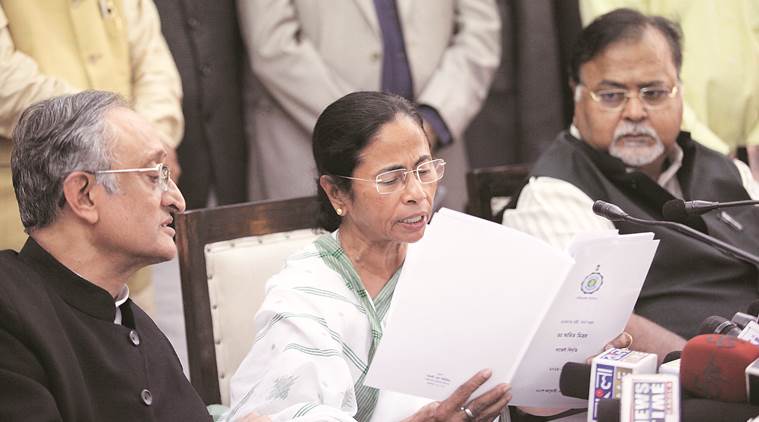 Mamata Banerjee likely to attend Opposition meet next week
CHIEF MINISTER Mamata Banerjee is likely to attend a meeting of Opposition parties in New Delhi, convened by NCP chief Sharad Pawar, next week. A senior Trinamool Congress leader, who did not wish to be named, said that with an eye on the Lok Sabha elections next year, Mamata will embark on a four-day trip to Delhi to garner support for a proposed federal front against the BJP.
On Monday, Mamata had met Telangana Chief Minister K Chandrashekar Rao in Kolkata and called for a federal front of like-minded political parties to bring about change in the country. She had also said they would hold talks with other parties to strengthen the proposed front. Maintaining that TMC has started to reach out to other parties, a party leader said: "To initiate talks for a federal front, she will visit Delhi next week, starting March 26, and also attend a meeting of Opposition parties convened by NCP. She is likely to hold meetings with Congress' Sonia Gandhi and Rahul Gandhi. However, nothing has been finalised. But the process to reach out to other parties has started."
Earlier in the month, NCP leader Praful Patel had met Mamata at Nabanna and invited her to attend Pawar's meet. Pawar had called a meeting of all Opposition leaders, including Congress, to discuss a strategy for the Lok Sabha elections. While chairing an administrative meet at Gurap in Hooghly on Monday, Mamata appealed to people to observe Ram Navami peacefully. "There is Ram Navami on March 25. I want everyone to observe it peacefully. Those who want to observe it should take prior permission from police. They would not be allowed to carry arms."
"There is Mahavir Jayanti on March 29. State Higher Secondary (Class XII) examinations will start from March 27. So, permission for Mahavir Jayanti procession will be allowed after 5 pm that day," she added.
Further, Mamata asked Hooghly officials to curb the practice of inmates using mobile phones in jails to mastermind illegal activities outside. "We have received reports that prisoners use cellphones to mastermind illegal activities outside. This practice will need to stop. You have to check this. There should strong surveillance… I will ask my police to be strict and put an end to it," she told police officers present at the meeting.