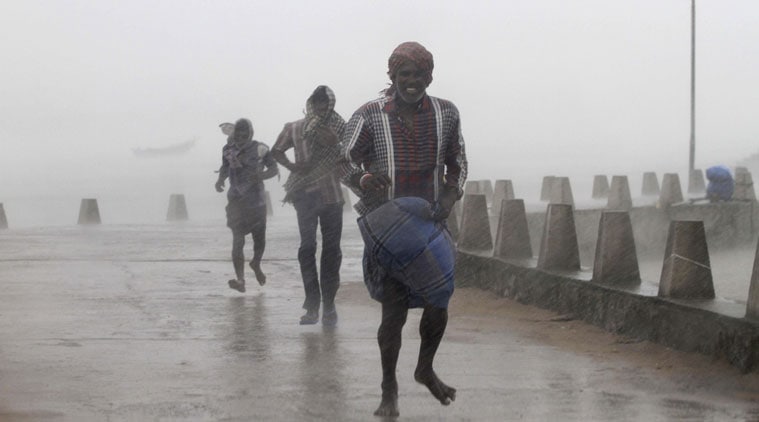 Low pressure over Bay of Bengal intensifies into depression
The well marked low pressure over Bay of Bengal inteisified into a depression on Wednesday, raising the likelihood of heavy rainfall coupled with squally winds in Odisha from December 8.
Latest observations and satellite imageries indicate that the well marked low pressure area over southeast Bay of Bengal concentrated into a depression and lay centred about 1250 km south-southeast of Gopalpur, the met office here said.
The system is likely to move northwestwards and reach Andhra Pradesh coast around December 8 evening. It is likely to intensify further into a deep depression in the next 48 hours. However, there is a probability of slight weakening of the system when it reaches near the Andhra Pradesh coast.
Under its impact, heavy rainfall is likely to lash coastal Odisha and several areas like Koraput and Malkangiri in southern parts of the state, while weather is expected to be by and large dry till Thursday, said local met office director Sarat Chandra Sahoo.
The intensity of rainfall is expected to decline from December 11 when several areas in western Odisha and interior region would experience light to moderate rains, he said.
Squally winds with a speed of 40 to 50 kmph and gusting up to 60 kmph is likely to prevail along and off Odisha coasts from tomorrow evening to December 9 and decrease thereafter. Sea condition would be rough to very rough along and off Odisha coasts during the period, the Met office said.
In view of the weather condition, fishermen along and off Odisha coasts are advised not to venture into the sea from Thursday till December 10, it said.
Meanwhile, the state government has directed district authorities to take steps to save the crops from rains.
Chief Minister Naveen Patnaik took stock of the situation on Tuesday in view of the warning issued by the met office and directed district collectors to remain alert and take steps to save the harvested and standing paddy crops during the rains.
Patnaik during a video conference with the district collectors asked for spreading awareness among farmers about steps required to save the harvested as well as standing paddy crops from the coming cyclonic rain.
Patnaik said that funds available with the Regulated Market Committees be used for making arrangements for protection of paddy in the mandis.
For paddy crops which are ready, farmers should take steps to harvest and store them in safe places, said a senior official.
The district collectors were also asked to complete disbursement of agriculture input subsidy of Rs 718.5 crore to the farmers affected by drought, pest attack and unseasonal rain by December 15.