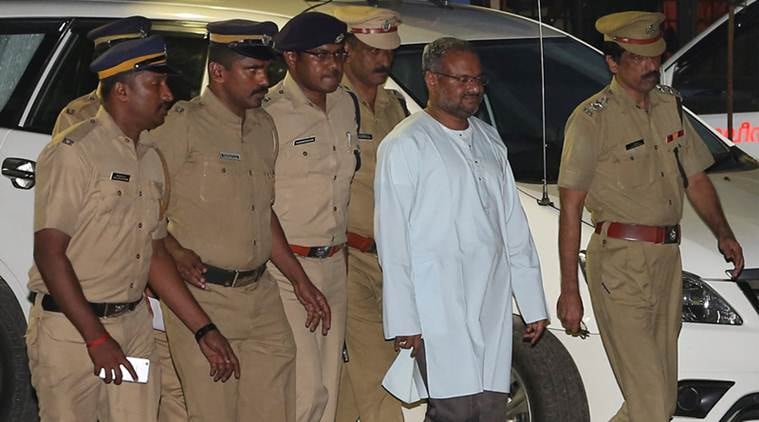 Kerala nun rape case: Bishop Franco Mulakkal sent to police custody for 2 days
Bishop Franco Mulakkal, who has been arrested on charges of raping a nun, was sent to police custody for two days by a judicial magistrate court in Pala on Saturday.Mulakkal, who was relieved from administration of the Jalandhar diocese, was arrested on Friday night. He was admitted to a medical college after he developed chest pain, and taken to the magistrate's court on Saturday under tight police security. A huge crowd gathered as he was taken to the court without the insignia of a bishop.
Although his counsel moved a bail application, the court allowed the prosecution plea for two-day custody as the arrested has to be taken to various places for gathering evidence.
In the remand report submitted in the court, the police said the medical examination confirmed that the nun was sexually assaulted. It said the bishop had used his spiritual authority to exploit the nun. A day with the bishop programme was also misused by the bishop, the report said, adding that he tried to manoeuvre the investigation by influencing witnesses. Seeking his custody, the police said the dress worn by the bishop at the time of the rape and his laptop have to be recovered.