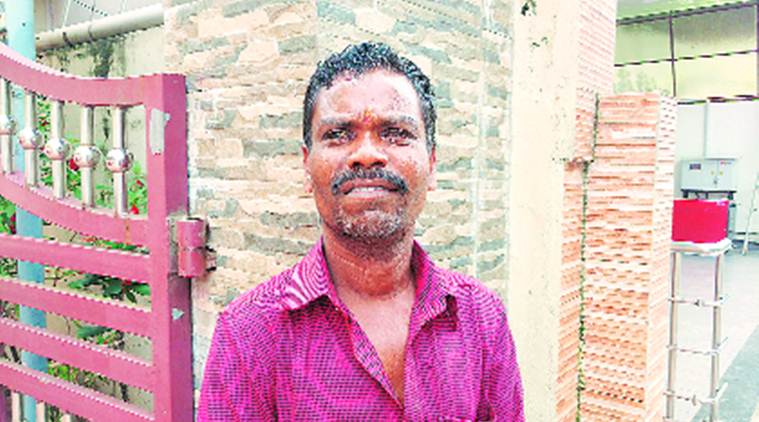 Take 5: Kerala good place to work, people are nice too but there is no place as home, says a daily wager
Several migrant workers in Kozhikode and other parts of Kerala have reportedly fled after a fake WhatsApp report of a worker from West Bengal being lynched by his employer. Chief Minister Pinaryi Vijayan blamed "forces in North India" and alleged a move to show the state in poor light
1. For how long have you been working in Kochi?
I came to Kerala from Siliguri in West Bengal 13 years ago. My wife Lakshmi works as a domestic help. My elder son Ajay does cable-laying work and the younger one, Vijay, is in Class 3.
2. Why did you leave Bengal?
There were no jobs there. Wages here are good and there is always work. In West Bengal, we only made Rs 300 for a day's work, whereas in Kerala our wages can go up to Rs 800 per day.
3. Have you faced any difficulties since you migrated to the state?
Kerala is a good place to earn a living, especially for daily wagers. The people are nice too. I have not faced major problems. Kochi is peaceful.
4. Did you also get the fake news on WhatsApp that has led several migrant workers to return to their home states?
(Pointing to his phone) I don't have WhatsApp so I haven't heard of any such thing. I don't know of anyone who has left for Bengal. The locals here have never objected to migrant workers. Small incidents may happen, but if you keep your head and heart in the right place, everything will be fine. You have to be good to people for them to treat you with respect.
5. Do you plan to return to West Bengal in the future?
Yes, someday. There's no place like home. I still get nostalgic about eating panta bhat (a rice dish) at my home in Bengal. I want to build a small house in my village.