India
Kerala floods: Maharashtra govt announces aid of Rs 20 crore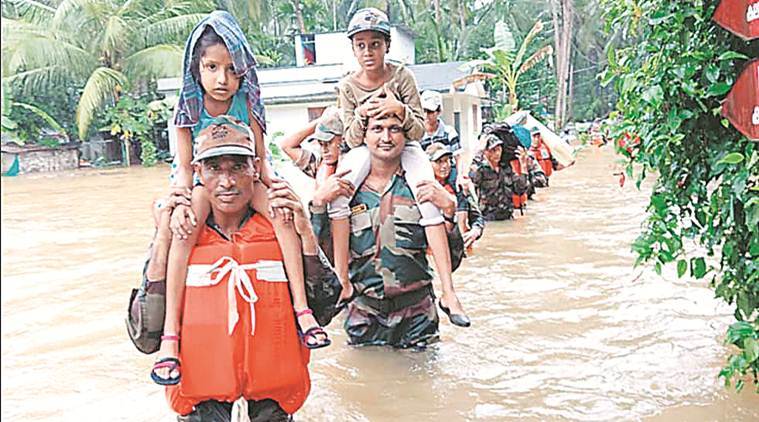 Maharashtra Chief Minister Devendra Fadnavis on Saturday announced immediate assistance of Rs 20 crore to flood-hit Kerela. At a meeting in Mantralay, the decision was taken to constitute a committee that would coordinate with various government and non-government organisations to mobilise resources and relief material, which would be sent to Kerela.
In a statement, Fadnavis said the state government is in constant touch with its Kerala counterpart for its requirements and necessary support since Friday. He also appealed to all organisations and individuals to come forward and help the people of Kerala.
Follow Kerala rains LIVE updates here
While the Maharashtra Chamber of Housing Industry and CREDAI is jointly contributing food packets worth Rs 1.5 crore, the Rajasthani Welfare Association and the Jain International Trade Organisation (JITO) — both non-governmental bodies — are donating Rs 51 lakh each, the statement added.
Around 11 tonnes of dry food is being arranged for the flood-affected people of Kerala, of which 6 tonnes was sent on Friday, Fadnavis said.
Meanwhile, Shiv Sena, Congress and BJP MLAs have decided to donate a month's salary to the Kerela flood relief fund.
The Congress spokesperson Sachin Sawant on Saturday alleged that the Centre is providing only Rs 600 crore as against Rs 2,000 crore demanded by the Kerela government to tackle the flood situation.
Also, he alleged that the BJP government in Maharashtra has delayed announcing relief for Kerala. "The state government earlier announced a financial aid of Rs 5 crore but later increased it to 20 crore fearing criticism from Opposition parties," Sawant said in a statement.
He added that Maharashtra government did not announce adequate aid for Kerala at a time when smaller states like Telangana provided Rs 25 crore and Punjab and Karnataka gave Rs 10 crore each along with Bihar and Orissa, which too, gave noteworthy assistance. "Maharashtra is a developed state and should provide more support…" he said.
Start your day the best way
with the
Express Morning Briefing