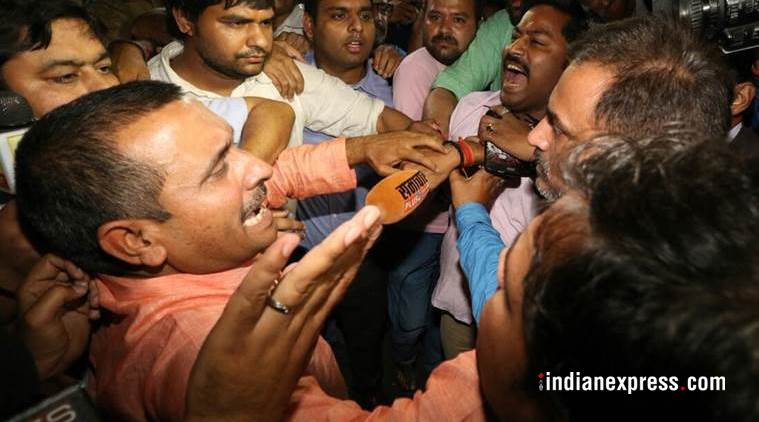 Kathua, Unnao cases LIVE updates: Protests across country against incidents; BJP MLA Kuldeep Singh Sengar detained by CBI
The horrific crimes in Kathua and Unnao have led to massive outrage across the country with protests being organised in Delhi, Mumbai, Kolkata, Uttar Pradesh and other places. The Central Bureau of Investigation (CBI) early this morning detained BJP MLA Kuldeep Singh Sengar in connection with the Unnao case in which a 17-year-old girl was alleged raped and her father later died in judicial custody;  in Kathua in Jammu and Kashmir, meanwhile, the brutal rape and murder of an eight-year-old has assumed a political colour. The local BJP here is rallying against the police in support of the accused.
Prime Minister Narendra Modi and his ministers are yet to make any statement on either of the incidents.
Congress president  Rahul Gandhi along with his sister Priyanka Vadra Gandhi led a midnight candlelight march to India Gate on Thursday seeking justice for the victims.  A number of student and women organisations, too, protested in Delhi and other places
Ensuring justice for the eight-year-old girl, J-K Chief Minister Mehbooba Mufti on Thursday said, "I want to assure the entire nation that I stand committed not just to ensure justice for the minor girl but also seek exemplary punishment for those responsible for a crime whose brutal savagery has shamed humanity." "The Jammu and Kashmir government will introduce a new law to ensure death penalty for those raping minors across the state," she asserted.