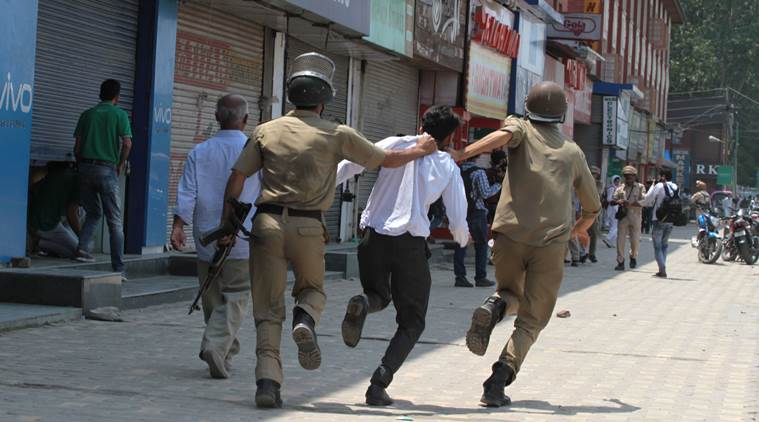 Kashmir: 'Non-locals roughed up' while attempting to hoist tricolour at Lal Chowk, says police
A group of people who tried hoisting the national flag at Srinagar's Lal Chowk were 'rescued' by the police on Tuesday as locals allegedly roughed them up. "A group of six to seven persons tried to hoist the flag at Lal Chowk. This created a ruckus in the area and the police team rescued three of them," said Superintendent of Police (East) Dawood Ayoub.
The incident occurred around 1 pm near Srinagar's clock tower. The group, as per the police, consisted of non-locals. According to witnesses, the group assembled at the clock tower and were stopped by locals who objected to the hoisting of the flag. As an argument ensued, the non-locals were roughed up before the police intervened and took them away.
Must Watch
English Premier League 2018/19 Preview

Aishwarya Rai Bachchan Talks About Hollywood, Pay Parity & More

How BJP won the Rajya Sabha election; what this means for Congress

UE Wonderboom waterproof speakers at Rs 6,995, here's the first look
Start your day the best way
with the
Express Morning Briefing