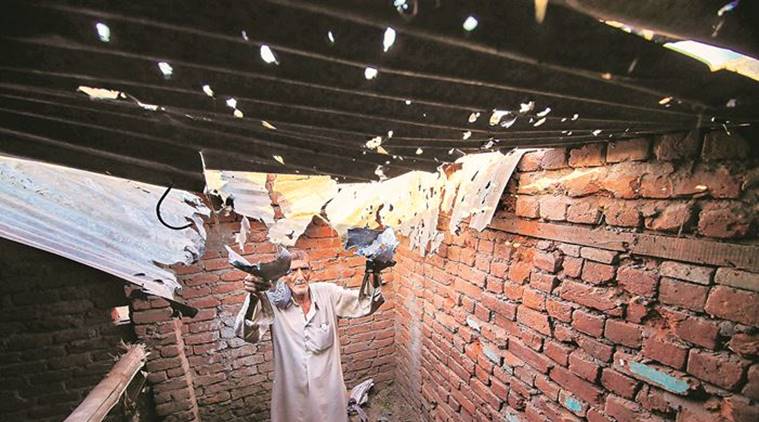 J&K: Five killed, 30 injured in Pakistan shelling along International Border
Five civilians, including a 10-year-old boy, were killed and nearly 30 others injured as Pakistani Rangers continued targeting civilian areas and BSF posts along the International Border from Akhnoor to Samba sector since Tuesday night.
The minor, identified as Krishan Kumar, and a woman, Shamo Devi (40), were killed in Bengalarh as Pakistani shells hit their residence on Wednesday morning. Raghubir Singh (49) and Phaju Ram (45) were killed in Satowali and Shamka villages, respectively, in R S Pura. Another person was killed in Hiranagar of Kathua district.
With this, the toll in Pakistani firing along the International Border in the last one week has risen to 16. Forty-two people, including 19 security personnel, have died in cross border shelling since January this year. Sources said that nearly 30 people, including women and children, were injured in shelling along the border in Akhnoor, R S Pura, Arnia and Samba sectors since Tuesday night. The BSF retaliated strongly, sources said, adding that the intensity of mortar shelling decreased in the afternoon with both sides exchanging fire at intervals.
BSF officials said nearly 40 border outposts have been engaged since Tuesday night to thwart the firing by Pakistan Rangers. Officials have also pressed in ambulances and bullet-proof jackets to help the border villages. All schools within a 5-km radius of the International Border have been closed as a precautionary measure and the administration has set up camps for people who have migrated from their houses. Most of them have moved to their relatives at safer places, officials said. The ceasefire violations by Pakistan continued for the eighth day, prompting a "strong and effective retaliation" by the BSF.