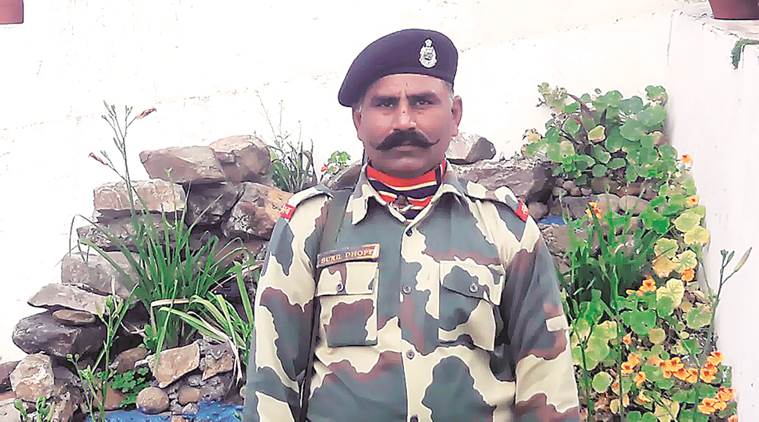 Jawan's death: Family suspects murder; BSF says suicide, orders Court of Inquiry
THE family members of a Border Security Force (BSF) soldier from Washim district of Maharashtra and posted in Shillong, have said that a day before they were told that his body was found in a pool of blood, he had called them and said his life was in danger because of some officers and personnel working with him.
While the BSF has said that the death is a case of suicide and a Court of Inquiry has been ordered, the family has alleged that he has been murdered and have given the local police an audio clip of their conversation with him, a day before his death.
The deceased soldier identified as Sunil Vitthalrao Dhope (38) was posted at the Frontier Headquarter of BSF at Shillong in Meghalaya since last five years, according to family members.
His younger brother Dnyaneshwar said, "On the night of September 14, we spoke to Sunil. He was worried. He said that nothing had happened till then, he feared that his life was in danger. While speaking about it, he also named some officers and constables of the BSF. On the next morning around noon, we got a call from a BSF officer. He asked if I was Sunil's brother and then told me that he was found dead in the morning. The officer told me that he was found in a pool of blood in the bushy area on the way from his residential quarter to BSF headquarter. He told that he had been hit with bullets and that his body will be sent to us after completing the formalities. We have not been told how many bullet injuries he had."
A senior BSF official in Delhi said, "Prima facie, it is a case of suicide. He reportedly has used his service weapon to shoot himself. A Court of Inquiry has been initiated to look into the sequence of events leading to the incident. The local police have also been informed. The family's say, if any, will be looked into as part of the Court of Inquiry."
On Monday morning, Dhope's body was brought to his native town Karanja Lad in Washim district. However his family had not accepted his mortal remains till late on Tuesday, alleging Dhope had been murdered and demanding that those responsible for it should be arrested. The body will be kept in a mortuary in Washim, till the family members accept it.
Dnyaneshwar said, "My phone records all the calls. So the conversation with Sunil has been recorded. We have handed it to the local police and have filed an application saying there should be a probe into his murder. We fear that he has been murdered and those he had named in the call with me are behind it."
When contacted, Mokshada Patil, Superintendent of Police of Washim district, said, "The family has given us a complaint application which we will be forwarding to the respective police authority in Meghalaya. We tried to convince the family that body of the deceased be accepted and last rites be performed as soon as possible."
People from Washim held a rally on Tuesday demanding immediate action into those responsible for Dhope's death. Local leaders from all political parties participated in the rally.