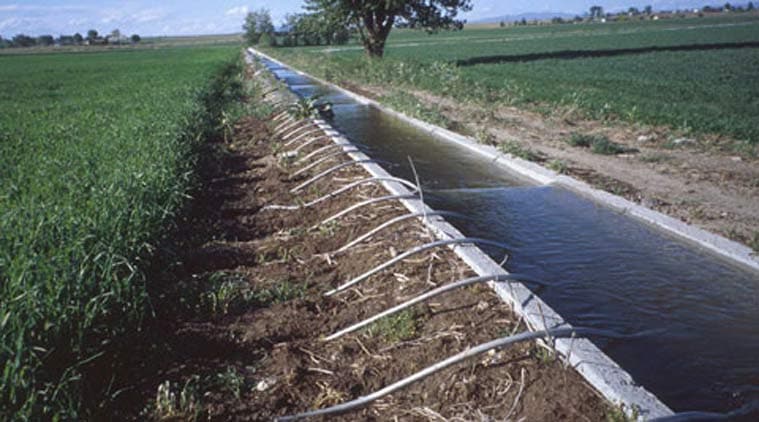 Irrigation work: 88 per cent tenders quote lower rates in Maharashtra
Eighty-eight per cent tenders for irrigation projects received quotations from contractors that are below the official estimate or on a par with it. Earlier, tenders awarded for irrigation projects were always higher,causing financial losses to the state government. According to sources in the ministry of water resources, statistics compiled across five irrigation corporations in the state show that in the past three years, total tenders issued for irrigation projects were 2,099.
Of these, 1,384 (66 per cent) tenders that were given nod had quotation below the official estimate. Whereas, 547 (26 per cent) tenders quoted rates on a par with it. In 168 (8 per cent) tenders, the quotation was marginally above the official estimate.
Irrigation projects are undertaken through five major corporations. Tenders issued by each are — Godavari Marathwada Irrigation Development Corporation, Aurangabad, (308), Tapi Irrigation Development Corporation, Jalgaon, (7), Maharashtra Krishna Development Corporation, Pune, (369), Konkan Irrigation Development Corporation, Mumbai, (55) and Vidarbha Irrigation Development Corporation, Nagpur, (1,360).
Explaining the process a senior officer in the water resources ministry said: "Every corporation, based on the actual estimate of the project, gives an official estimate. Contractors have to bid for tenders. Based on competition and best price, the project is awarded. This is the first time that we have tenders for which quotations are below the official estimate (66 per cent) and on a par (26 per cent). In the past 15 years when the Congress-NCP was in power, there was no irrigation work tender awarded that matched official quotation. In almost all the work awarded, tenders were higher than quotation (inflated cost)."
An official said: "Chief Minister Devendra Fadnavis had given clear and stern directives to the department to plug all loopholes that facilitate manipulation and lobbying. Emphasise on meticulous planning and management of every project, coupled with warning to punish those involved in corruption, has helped streamline tendering process."
The state government's decision to order investigation against corruption in irrigation projects also helped fix processes within the ministry, a senior secretary associated with ministry said. The Anti-Corruption Bureau is investigating 12 mega irrigation projects for alleged cost escalation and violation of rules. A source said: "We have broken the cartel between ministers and contractors. The lobby that would manipulate the system has been made redundant through the e-tendering process…"