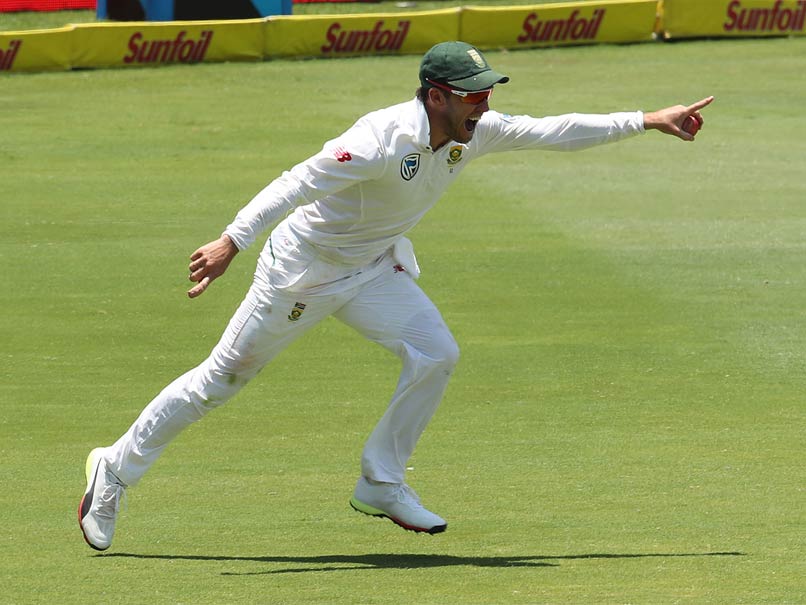 India Surprised Us In Terms Of Pace Bowling, Says AB de Villiers
South African all-rounder AB de Villiers on Thursday showered praise on India's lively pace attack and said the visitor's pace bowling surprised him. The Proteas took an unassailable 2-0 lead in the three- match series with comprehensive wins in Cape Town and Centurion. "India have really impressed me. They have surprised us in terms of pace bowling. They have showed a lot more skill and definitely there is a lot more pace than we expected," de Villiers said on Thursday, at an event to launch the Pink ODI against India on February 10.
The batting genius, whose knocks proved crucial in both the Tests, said he is enjoying his return to the five-day cricket and lauded the Proteas for their all-round show. "Test cricket is the ultimate challenge. It was very enjoyable to be part of a really important and good series win. I think it was a great team effort from everyone, from the fielders, to the bowlers, and to big pressure moments with the bat in hand.
"It was just an all-round good team performance. I am obviously enjoying my cricket and loving it out there with the boys. It has been a great couple of Test matches," he said.
Talking about his physical fitness after returning to the longer format for the first time since December 2015, the former South African said, "It feels like my debut back in 2004 when I started as an opening batsman, then a keeper at no.7 and back to opening, and up and down." "My body is feeling right at the moment. I do have niggles but that is part of Test cricket. You never get up feeling a hundred percent. The back is still there, the ankles and knees, everything is hurting at times but to be playing the ultimate form of the game again, it has been a great challenge."
De Villiers has the most runs in the series so far, scoring 200 in four innings inclusive of two match defining half-centuries at Cape Town and Centurion. Only Virat Kohli has matched up to him with 153 in the first innings of the second Test.
"Virat's knock in the first innings was very, very good. I did congratulate him afterwards. But there were quite a few guys who contributed as well. Faf du Plessis got a half- century and Dean Elgar played a very good hand too," he said. "We are now looking forward to the Wanderer's test with more bounce and pace compared to the Centurion wicket.
Overall, it was a really good Test. We adapted well to the conditions and did what we needed to do," added de Villiers. De Villiers, however, the South African top-order should score more in the coming match, starting January 24 in Johannesburg.
"We have tried to do that over the last few Test matches, but the wicket didn't allow it and some good bowling as well. It is credit to the Indian bowlers," he added. When asked about his free-scoring ways on two tough wickets, the star batsman responded, "I watch the ball and just play. I have always said that I don't feel there's a big difference between the three formats.
Virat Kohli and Co. will be looking to salvage a consolation win and avoid the ignominy of becoming the first Indian team to lose 3-0 in South Africa. When asked if the hosts would look to force that result as payback for the 2015 series in India, de Villiers jokingly replied, "I can't remember what happened in 2015. Oh, we won the ODI series, yeah."