India
India kabul gurdwara terror attack afghanistan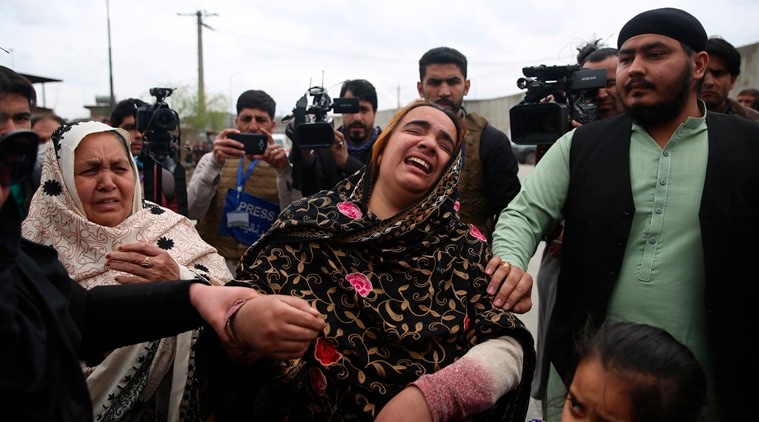 Family members cry after an attack in Kabul, Afghanistan, Wednesday, March 25, 2020. (AP)
Condemning the terror attack on a gurdwara in Afghanistan's Kabul, in which 25 worshippers were killed, Prime Minister Narendra Modi Wednesday expressed his condolences to the families of all the deceased.
"I am saddened by the terror attack at the Gurudwara in Kabul. I express my condolences to the families of all the deceased," Modi said.
Earlier in the day, India said that targeting of a religious place in the midst of the COVID-19 outbreak reflects the "diabolical mindset" of the perpetrators and their backers.
"India stands ready to extend all possible assistance to the affected families of the Hindu and Sikh community of Afghanistan," the MEA said. "Such cowardly attacks on the places of religious worship of the minority community, especially at this time of COVID-19 pandemic, is reflective of the diabolical mindset of the perpetrators and their backers," the Ministry of External Affairs said.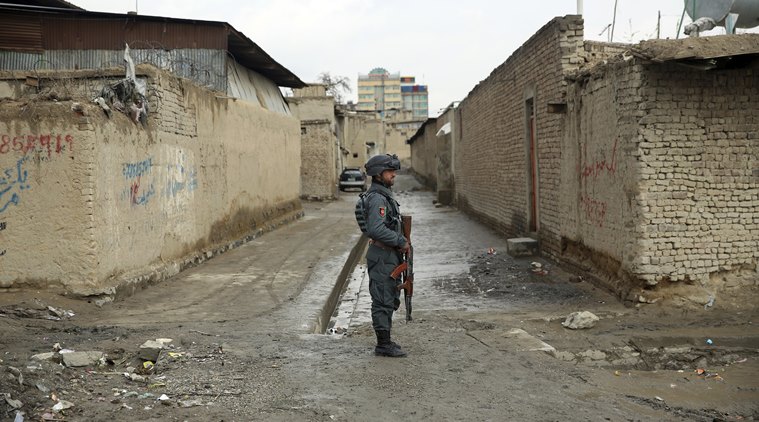 An Afghan security guard stands at the site of an attack in Kabul, Afghanistan, Wednesday, March 25, 2020. (AP)
As many as 25 people were killed and 8 others were wounded after heavily armed gunmen and suicide bombers blasted their way into a Sikh gurdwara in the heart of Afghanistan's capital of Kabul.
In one of the deadliest attacks on the minority community in the strife-torn country, the gunmen attacked the gurdwara in Shor Bazar area at about 07:45 (local time) as 150 worshippers were inside the building, Afghan authorities said.
Former president of Afghanistan Hamid Karzai also strongly condemned the attack on Sikh worship place and expressed his condolences to the victims' families.
According to per news agency AFP, the ISIS terrorist group, which has targeted Sikhs before in Afghanistan, claimed responsibility for the attack.
© IE Online Media Services Pvt Ltd