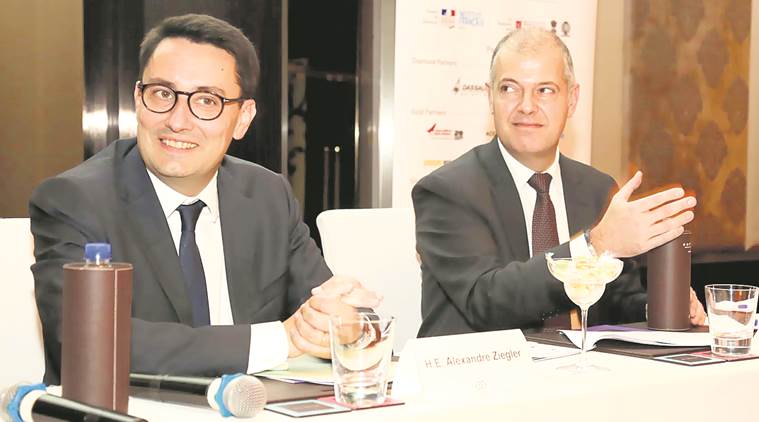 India, France facing similar security challenges: Envoy
Stressing on the importance of partnership between India and France, Alexandre Ziegler, the ambassador of France to India, Wednesday said the two countries were facing similar security challenges.
"Both countries face security challenges that are largely common. In view of this, the partnership is going to become all the more precious. Some parts of the world are either closing themselves or going for hegemony. Second, we're faced with threat (of terror attacks). We are also facing the issue of maritime security. Both India and France have a strong presence in the Indian Ocean. We are faced with the same challenges — piracy, freedom of navigation," said Ziegler, who launched the Mumbai chapter of the third edition of Bonjour India.
The ambassador said the French President Emmanuel Macron's visit to India in early 2018 will focus on developing a very strong partnership on the Indian Ocean and the security of the Indian Ocean.
Speaking of Bonjour India, Ziegler said the Indo-French human exchange will bring vital sectors — artistic, linguistic, academic and scientific exchanges between the two countries — in the limelight. The programme, which was kicked off on November 18 in Jaipur, consists of over 300 events over the next four months across 33 cities in the country. This year's focus is on three areas — smart citizen, high mobility and go green.
As part of Bonjour India, several art exhibitions, performances, culinary treats as well as academic exchanges will be held across the country.