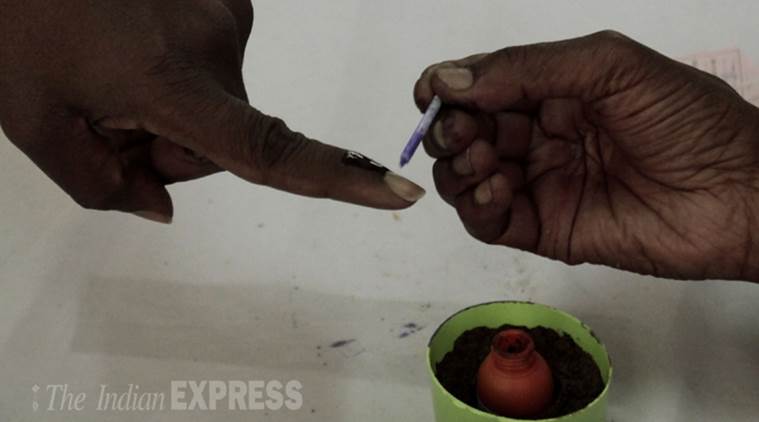 Imposition of polls in Nagaland not acceptable: NSCN
Even as the Election Commission has set the ball rolling for holding assembly election in Nagaland, the NSCN(IM) on Tuesday described it as a 'serious obstacle' towards finding an early political solution, and declared 'imposition' of the election as 'not acceptable' to it.
The NSCN(IM) said the "stand and wish" of the Naga people was for an early political solution and not election. "Therefore, those who advocate for the imposed election does not stand for the interest of the Naga people. We are seriously critical with such people or group as they do not contribute towards finding lasting solution," it said.
Declaring that it stood for an "early negotiated political solution that is honourable to both India and the Nagas", the NSCN(IM) statement said that the Nagas have very sincerely close to a political solution by "appreciating the steps taken by the Government of India in seeking political solution by leaving aside military solution."
"We therefore sincerely appreciate the stand and wish of the Naga people for an early political solution and no election. We therefore reiterate our position for an early political solution that will usher in peace in the whole subcontinent. The Government of India must exercise political will to take steps accordingly," the statement said.
It was on January 13 that the working committee of six Naga National Political Groups other than the NSCN(IM) had called for putting the elections on hold till a solution was agreed upon. The six groups had said that holding election would have "serious ramifications" on the ongoing peace process.
The Election Commission had last week issued notification for holding election to the 60-member Nagaland state assembly. Accordingly, while polling will be held on February 27, counting is slated for March 3. The term of the present Nagaland Assembly ends on March 13.
© IE Online Media Services Pvt Ltd