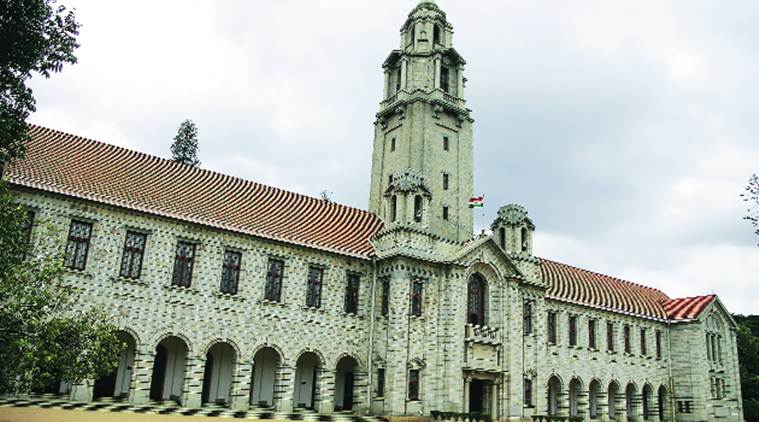 IISc governing council orders action against decorated professor
The governing council of the Indian Institute of Science (IISc) has ordered disciplinary action against a decorated professor of the institute following investigations by the institute's Internal Committee Against Sexual Harassment of a complaint brought against the professor by a student pursuing a doctoral degree at the institute.
"The process of disciplinary action is not over yet. The process needs to be completed before anything can be shared," IISc registrar V Rajarajan said when contacted regarding the council's decision. The registrar, who is also ex officio secretary of the governing council of IISc, however, indicated that disciplinary proceedings entail stringent action, and that no appeals were available to the respondent professor against the findings of the committee.
"It is a confidential matter and it would not be approriate for me to comment. The decision will be known soon," IISc governing council chairman P Rama Rao said when reached for a comment.
Multiple members of the council when contacted said a decision had been taken at a council meeting held over 10 days ago on the report of the internal committee on sexual harassment against a senior scientist but refused to comment on the nature of the penal action, and the identity of the professor.
IISc director Prof Anurag Kumar, who is also an ex-officio member of the council, declined to comment on the decision of the council.
The disciplinary action under the central government service rules (Rule 11 of Central Civil Services Classification Control and Appeal Rules), which also governs disciplinary action against IISc employees for sexual harassment, includes removal and dismissal from service among the most stringent penalties in cases where sexual harassment is established.
The professor who is facing disciplinary action for sexual harassment has a doctoral degree from the US and has been at IISc for two decades. He is the winner of the Shanti Swarup Bhatnagar award instituted by CSIR for Indian scientists, and is regarded as a top scientist in his discipline with his research being among the most highly cited works in the world for Indian scientists.
The professor did not respond to phone calls and messages regarding the disciplinary action ordered against him.
"He has been unwell and has been away for some days," an IISc official said.
While a sexual harassment complaints committee was created in IISc in 2003 under the Centre for Counseling and Support, the current Internal Committee Against Sexual Harassment for looking into complaints of sexual harassment was brought into force in May 2016. In its 2017 policy statement on preventing and prohibiting sexual harassment at the workplace, IISc states that it "believes that all its students deserve an education without fear from discrimination and sexual harassment, in order for their education to be more effective and valuable".