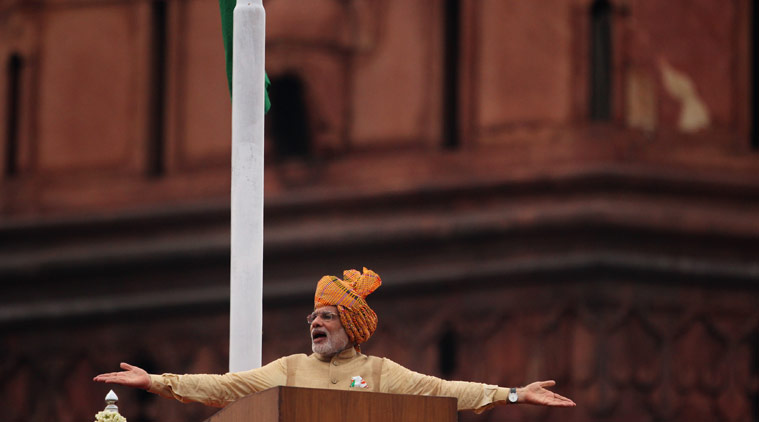 Here's why PM Modi will hoist tricolour at Red Fort tomorrow
Prime Minister Narendra Modi has declared that he will be hosting the national flag from the ramparts of Red Fort on Sunday as October 21, 2018 marks the 75th anniversary of the 'Azad Hind government' headed by freedom movement icon Subhas Chandra Bose.
In a video posted on Twitter, the Prime Minister talked about the importance of remembering the leaders who have played a crucial role in contributing towards nation-building and gaining freedom from the British rule.
The Prime Minister also invoked leaders like Sir Chhotu Ram who championed the cause of the upliftment of the downtrodden sections of the society during the colonial rule. He also talked about the Paika Rebellion of Odisha which launched an armed rebellion against the atrocities of the English East India Company in 1817.
Talking about the rebellion, the Prime Minister underlined the role of tribal communities' contribution in the freedom struggle and exemplified Birsa Munda. He announced that in the memory of Adivasi people's contribution to the freedom struggle, the government has decided to set up museums in states where tribal movements have been instrumental in driving out the British.
© IE Online Media Services Pvt Ltd