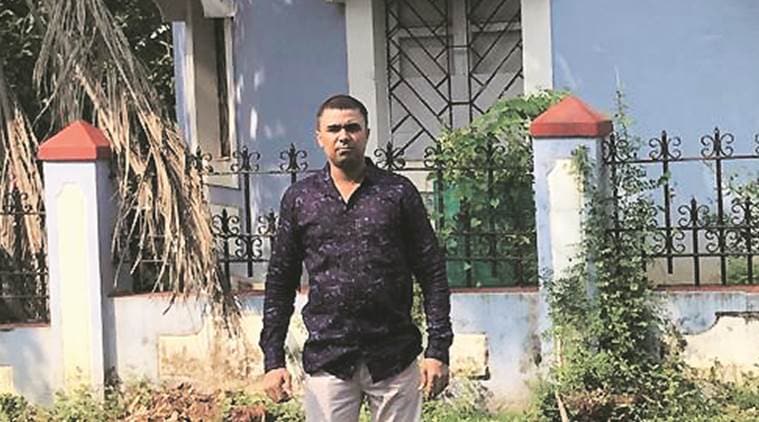 Handed bike 7 years later, man burns it to etch 'common man's ordeal'
ANWAR Raj Guru, a native of Sawantwadi district in south Maharashtra, adjourning Goa, decided to end his Kafkaesque ordeal Thursday. The Goa resident burnt his own bike, a red Royal Enfield Thunderbird, after getting it back following acquittal in a seven-year trial in which the vehicle was impounded on allegations that he had submitted forged documents for its registration.
On October 4, when he finally got the bike, which he had bought on March 19, 2009, he paid five-year insurance, cleared the RTO penalty, and ferried it to vicinity of the judicial magistrate court, in Mapusa, which had acquitted him of all charges. He then burnt it.
A video that was circulated widely online across Goa shows Anwar reaching the spot at 8 pm with the bike, splashing petrol on it, lighting a matchstick, lighting a cigarette and taking a puff while watching the bike go ablaze.
"I wanted it to be symbolic — a common man's ordeal," Anwar, now 37, told The Indian Express. "Initially, I parked the bike right in front of the court but it was evening and there were some vendors and a crowd. My intention was not to hurt anyone. I moved the bike a little ahead, but still across the court and set it ablaze."
The police have now booked him under IPC Section 336 (endangering life or safety) for the bike-burning incident.
Inspector Tushar Lotlikar of Mapusa police station said, "He was frustrated. In our case, the investigating officer got transferred and retired. It is wrong to say Goa Police delayed anything. We have booked him for endangering people by his act."
Over the last seven years, as he kept waiting for witnesses to depose, even as the case kept getting dragged, Anwar claimed that his health deteriorated. "I never missed a court date — it came up every 15 days…The witnesses never appeared on time even after repeated summons. Once, while going to the court, I met with an accident and appeared in court in crutches," he said.
"What they saw was a man burning a bike. What I felt was an end to my frustrations."
The allegation against Anwar was that he, along with an agent, forged an Elector's Photo Identity Card to get the bike registered in Goa. An assistant motor vehicles inspector spotted a discrepancy and alerted his seniors and the office of the Mamlatdar office, who found that Anwar's name was not in Goa's 2009 voter's list.
The trial began in 2011, and Anwar and the agent were acquitted on May 5 this year.
The court noted the faulty and incomplete probe, where it was pointed out that the mamlatdar office did not scrutinise the records before 2006, no statement of the notary recorded, and an entire probe resting on photocopy of a voter's ID card, with no documents verified to probe whether it was forged. "On the basis of verification of the records of the year 2009 it cannot be said that the card issued in the year 2006 is forged," reads the judgment acquitting the two. The bike was finally released on October 4, nearly five months to the day of the May 5 court order.
Anwar's defence counsel, Subhash Narvekar, said, "Trials do take long. In this case it was a simple probe which should have been done and the case disposed of. (But) the investigating officer retired, other witnesses were transport officials, who kept getting new postings. This trial also had three magistrates, as judges change after three years. We never missed a date, but the prosecution side did have delays."