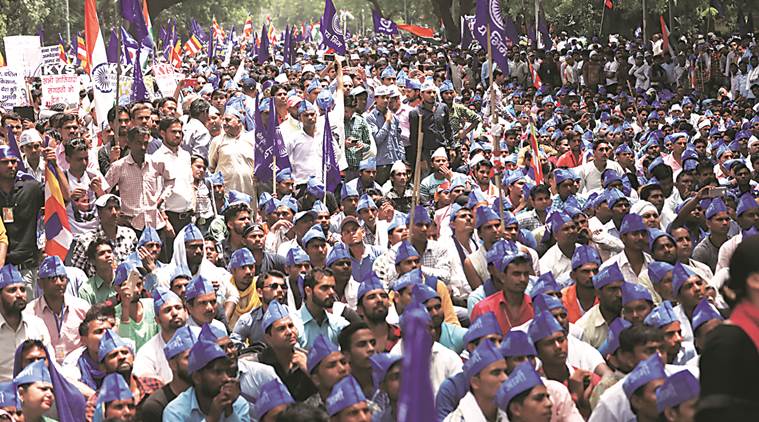 Expelled BSP leader joins Bhim Army at Delhi rally
Resolving to fight against anti-Bahujan, "manuvadi" governments which have failed to stop harassment and torture of Dalits across the country, the Bhim Army on Sunday afternoon held a public meeting on Parliament street here. Former BSP vice-president and national coordinator Jai Prakash joined the outfit at the meeting.
"Advocate Jai Prakash who was formerly with the BSP and worked as their National Vice-President and National Co-ordinator has joined the Bhim Army today. We are a social organisation, not a political one. We are not going to contest elections, but we will support candidates fielded by BJP's opponents," said Bhim Army spokesperson Manjeet Nautiyal.
Prakash, was removed from his post and expelled from the BSP by party chief Mayawati last month for his remarks against Congress president Rahul Gandhi and PM Narendra Modi.
Start your day the best way
with the
Express Morning Briefing