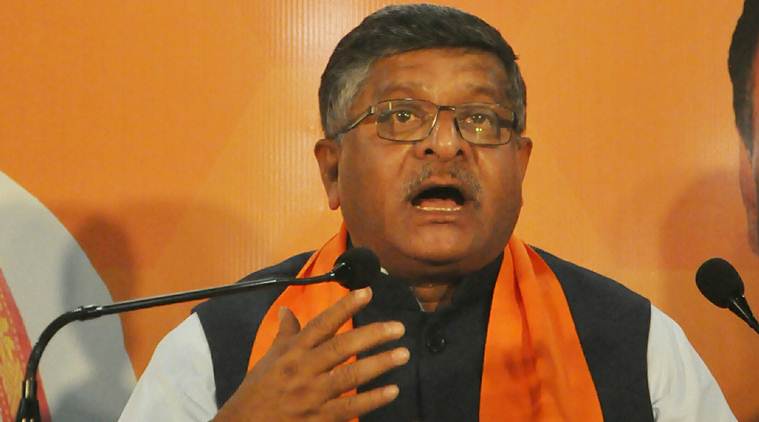 Draft law on triple talaq associated with women's honour: Ravi Shankar Prasad
Union Law Minister Ravi Shankar Prasad on Sunday said the draft law proposing to ban instant triple talaq is associated with the issue of women's prestige, honour and justice.
The Union Cabinet on December 15 gave its nod to a draft law which seeks to make the practice of instant triple talaq "illegal and void" and provides for a jail term for violators.
"The draft law banning instant triple talaq with provision of three years imprisonment for violations is associated with the issue of women's prestige, honour and justice. And the BJP is with those women who are the victims (of triple talaq practice)," Prasad said.
He was addressing a training camp of BJP state-level office bearers at Jamuhar village in Rohtas district.
The Union minister said the country was facing challenges both on internal and external fronts, especially with neighbouring countries like China and Pakistan.
Prasad said illegal immigration from neighbouring countries also poses dangers to nation's political and economic stability.
On internal front, the country is facing problems like unemployment, illiteracy, malnutrition, poverty etc, he said.
Prasad exuded confidence that GDP growth rate would touch eight per cent next fiscal.
Former Union minister and senior BJP leader Rajiv Pratap Rudy and Rajya Sabha member Gopal Narayan Singh also addressed the training programme.