India
Donald trump narendra modi speech motera stadium live updates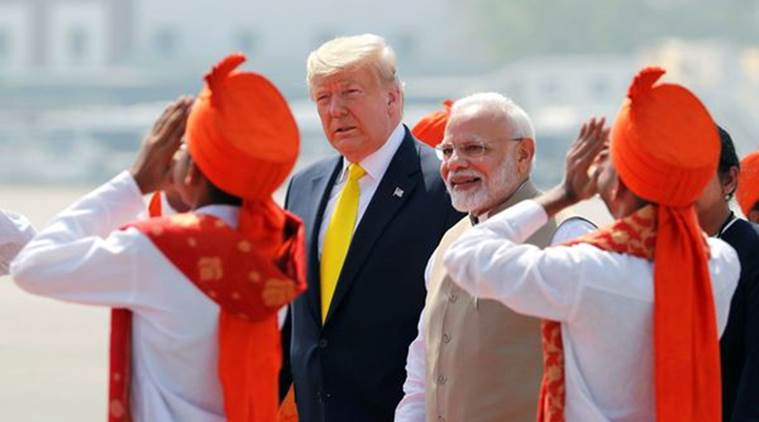 US President Donald Trump and Prime Minister Narendra Modi at the Ahmedabad airport on Monday. (PIB)
Donald Trump Speech at Motera Stadium LIVE Updates: Prime Minister Narendra Modi is not just the pride of Gujarat but also living proof that with hard work, Indians can accomplish anything in the world, US President Donald Trump said on Modi. Trump, who was addressing over one lakh people at Motera Stadium in Ahmedabad, also said that "India is the country that has always been admired and where millions of Hindus, Muslims, Sikhs, Jains, and Christians worship side by side". "You have always stood strong as one great Indian nation," he told the crowd.
Follow Donald Trump India visit LIVE updates here
Prime Minister Narendra Modi, on the other hand, said the US President's visit to the country is a "new chapter" in history that will only further strengthen bilateral ties. "The trust between the two countries has grown massively. We are building a new India," Modi said.