India
Disappointed that India did not join RCEP: New Zealand minister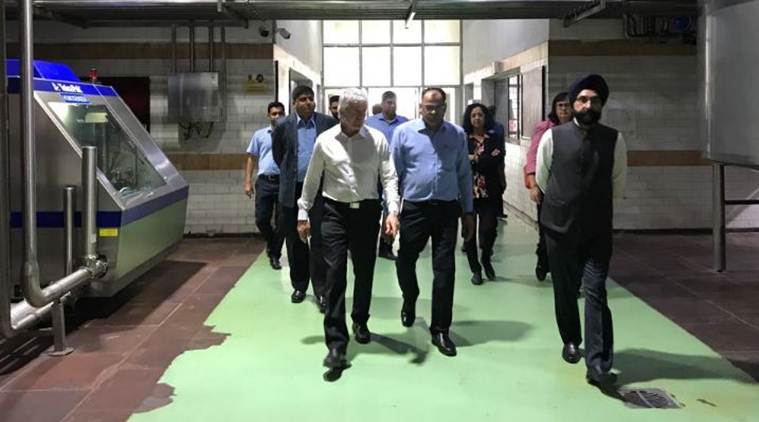 Claiming that there are successful examples of Indian and New Zealand collaboration in the dairy sector, New Zealand's Minister for Agriculture and Food Safety Damien O'Connor said on Thursday that he was "disappointed" that India did not join the Regional Comprehensive Economic Partnership (RCEP) that is being signed by 15 other countries.
After visiting farmers and the Amul Dairy plant in Anand, the minister while interacting with the media at the AmulFed plant in Gandhinagar said, "We are disappointed but the doors are left open for the issues that India has to be worked through. So the 15 countries would like to see India as part of the agreement." He said despite the RCEP setback, New Zealand will continue to engage with India bilaterally. "We believe it (India) is a market we should talk to," he added.
The minister from New Zealand said that both countries could share technology and services in the dairy sector and as well as products. "There are a couple of examples of New Zealand farmers working with Indian investors. They are working on a cooperative basis by bringing together some farmers to put products into the dairy market in India (New Zealand's dairy giant) Fonterra has joined the Future Group to utilise Indian milk to put products into the market (in South India) using technology. That does not affect what Amul is doing and it simply satisfies what was a growing market. So we believe there is an opportunity for us to collaborate with more of the Indian industry."
The minister's discussion with Gujarat Cooperative Milk Marketing Federation (Amul) Managing Director RS Sodhi on Thursday however did not involve issues surrounding RCEP.
"RCEP has been negotiated for over seven years. It was an attempt to put in place a regional structure for trade arrangements. Since that time we have seen a break-down of trade rules. The WTO (World Trade Organisation) has been challenged. We have China and US under a difficult trade war. There is Brexit and EU break-down. So rules of trade across the world are starting to be undermined and we see more protectionism," O'Connor said.
"What we have found as a country is that if we help secure rules of trade that people adhere to, then there is more security for exporters and businesses who want to import. There is no ad-hoc intervention," the minister added.
"One of the challenges in India is that they have been trying to export dairy products from India to other countries and other countries have said no. If we do engage in a trade arrangement like RCEP, then those other countries have to abide by the same fair rules of the trade," the minister said, stressing on the importance of RCEP.
O'Connor spent the day in Gujarat, meeting farmers in Sandesar village of Anand and visiting milk processing plants in a bid to understand the Indian milk cooperative sector. GCMMF MD Sodhi said the discussions with the New Zealand minister revolved around cooperation in advanced feeding and breeding practices.
The delegation also met Chairman of the National Dairy Development Board Dilip Rath and visited the chocolate-making plant at Mogar.