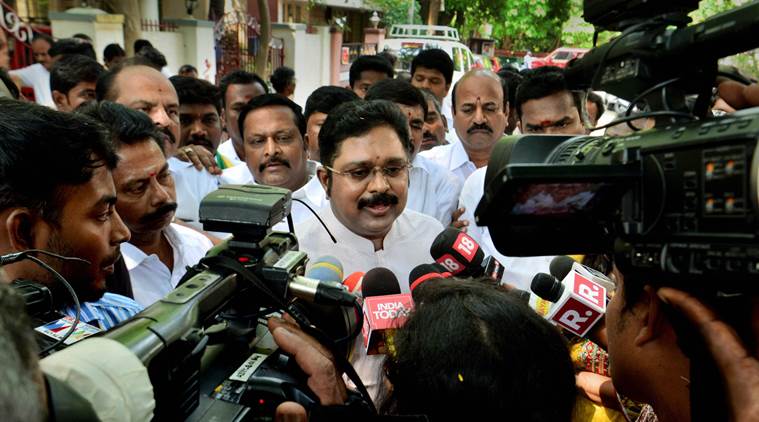 Delhi court orders framing of charges against T T V Dhinakaran
A Delhi court on Saturday ordered framing of charges including criminal conspiracy, destruction of evidence and under Prevention of Corruption (PC) Act against former AIADMK leader T T V Dhinakaran in the alleged Election Commission bribery case involving two-leaves symbol.
Special Judge Ajay Bharadwaj ordered charging of Dhinakaran for offence punishable under Sections 120B (criminal conspiracy) and 201 (destruction of evidence) of IPC and under Section 8 of PC Act among others.
Rebel AIADMK leader Dhinakaran, who later floated Amma Makkal Munnetra Kazhagam party, was arrested in April 2017 and later granted bail.
Alleged middleman Sukesh Chandrasekar, who is currently in judicial custody, was charged under Sections 120-B and 201 of IPC and under the PC Act.
The court directed Dhinakaran to appear before it on December 4, when it will formally frame the charges.
The court also discharged a car dealer, Pulkit Kundra, who was an accused. It was alleged that Kundra met Chandrasekar in connection with sale of old cars. "Kundra had no inkling that the money which was being given to him was the gratification accepted by Chandershekar for inducing by corrupt or illegal means any official of ECI…" the court said.