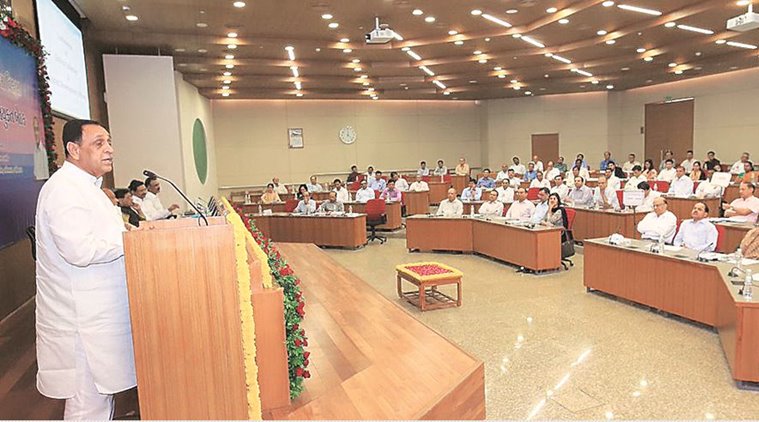 Conference of DCs, DDOs: Won't spare officers for their mala fide act, says CM Vijay Rupani
Chief Minister Vijay Rupani on Wednesday told district collectors and district development officers (DDOs) that his government will stand by any officer if he or she has committed a bona fide mistake, but won't spare anyone for any mala fide act. Addressing a conference of district collectors and DDOs here, the Chief Minister directed the collectors and DDOs to visit the field at least twice a week to get feedback from people on improving public works.
"Our government is committed to uprooting corruption. In order to get first-hand information about the ongoing works, I urge you to conduct site visits in your areas twice a week. We can improve the system by this method of getting direct feedback from the public," a government release quoted the CM as saying.
"It is expected from you to bring in a transparent system to ensure that poor and downtrodden are not forced to pay a single rupee to get their legitimate work done," he added. The conference was also attended by Chief Secretary J N Singh and all the secretaries of departments. The CM also declared that such conferences will be held once in every four months to take update of various welfare projects.
Chief Secretary told officers to pay special focus on improving maternal mortality rate and infant mortality rate in the state and to ensure that maximum youths take advantage of Mukhyamantri Apprentice Scheme.