India
CJI's centre for judicial reforms almost defunct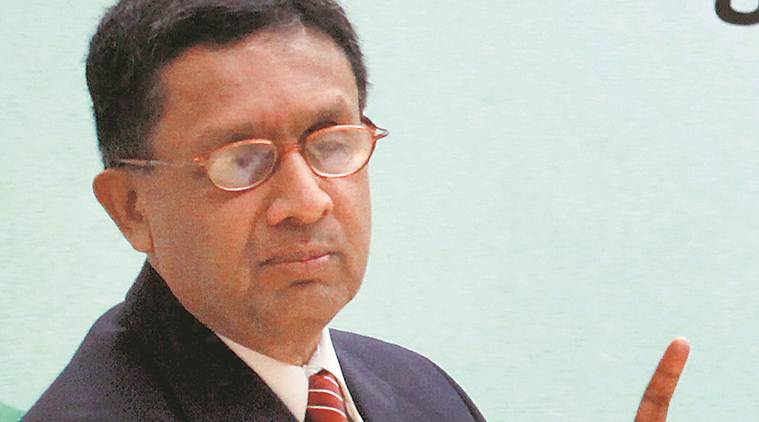 Nine months after it was set up with an ambitious mandate to reform the judiciary, the Centre for Research and Planning (CRP), the Supreme Court's in-house think tank, is now virtually disbanded.
Handpicked by Chief Justice of India Ranjan Gogoi to head the CRP, Professor Mohan Gopal quit in March without citing reasons, and no move for any fresh appointment to the centre has been made since his exit.
The CRP was CJI Gogoi's brainchild, and setting it up was one of the first decisions he took after assuming office in October 2018. It was intended to improve public confidence in the judiciary that had taken a knocking after four most senior judges, including Justice Gogoi, had held a press conference in January 2018 to raise concerns on the functioning of the court, especially the allocation of cases by then CJI Dipak Misra.
The CRP was asked to come up with short versions of key judgments without the jargon to connect with ordinary citizens. The idea was mooted after the criticism the court received following the Sabarimala verdict in September 2018, allowing entry of women into the Kerala shrine.
The Indian Express has learnt that Prof Gopal had expressed reservations over the CJI announcing a key policy decision to do away with mentioning by lawyers seeking urgent hearing without consulting the CRP. In October last year, CJI Gogoi had announced that to save judicial time, there would be no mentioning till new parameters are set "unless someone is to be hanged or evicted", but soon resumed the practice with no changes.
The appointments for the team that Prof Gopal intended to build at the CRP had not materialised either, while plans for a separate website on its activities remained on paper. Two other academicians, Kanika Gauba and Anshuman Singh, who had joined the centre on deputation from Azim Premji University, Bengaluru, before Prof Gopal came on board, have returned.
Professor Gopal could not be reached for comment.
The Supreme Court had announced setting of the CRP at a special meeting in the judges' lounge in November last year. A press release said the CJI intended the centre to carry out "cutting-edge research to meet the fast expanding knowledge needs of the judiciary". And that reforms for improvement in justice delivery and judicial independence would be its focus areas.
The CRP was also tasked with creating a network of leading independent scholars in key domain areas, complementing state and national judicial academies in strengthening the knowledge infrastructure of the judiciary.
CJI Gogoi had said he took the decision to set up the CRP without consulting colleagues. "I really seek post-facto approval. The decision was entirely mine," he had said. Subsequently, the centre was allotted office space on the same floor as the court rooms in the Supreme Court.