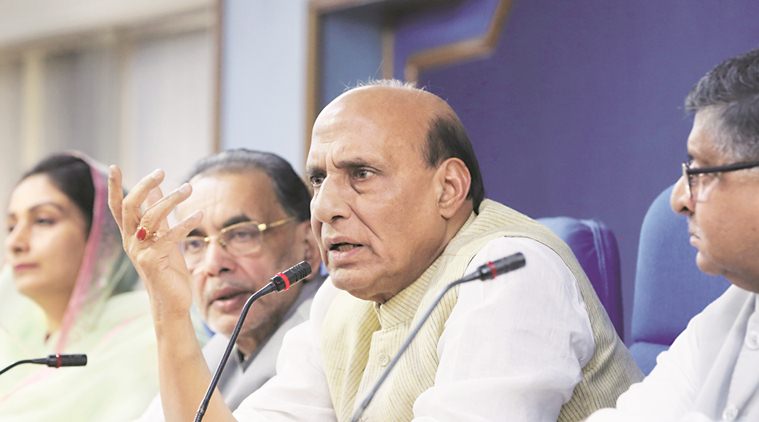 Centre committed to Bru repatriation agreement, says Home Ministry
The Ministry of Home Affairs on Tuesday reiterated its commitment to implement the agreement for repatriation of nearly 33,000 displaced Bru refugees from Tripura to Mizoram, a day after Members of Bru Displaced People's Forum (MBDPF) pulled out of the pact.
A senior official said the Centre was committed to implement the agreement and all the benefits, including cash assistance, would be given to the refugees who abide by it. Former Special Secretary (internal security) M K Singla is also in Tripura.
On Monday, a group of Bru refugees in Tripura allegedly forced MBDPF president A Sawibunga to withdraw his signature from the July 3 agreement, that was inked in presence of Home Minister Rajnath Singh, and Chief Ministers of Tripura and Mizoram — Biplab Kumar Deb and Lal Thanhawla, respectively.
According to sources, Bru refugees were unhappy with the outcome of the agreement and demanded a better deal. As per the tripartite agreement, each of the 5,407 refugee families were to assured an assistance of Rs 5,000 per month along with free ration for two years, besides house-building assistance of Rs 1.5 lakh among other financial assistance.