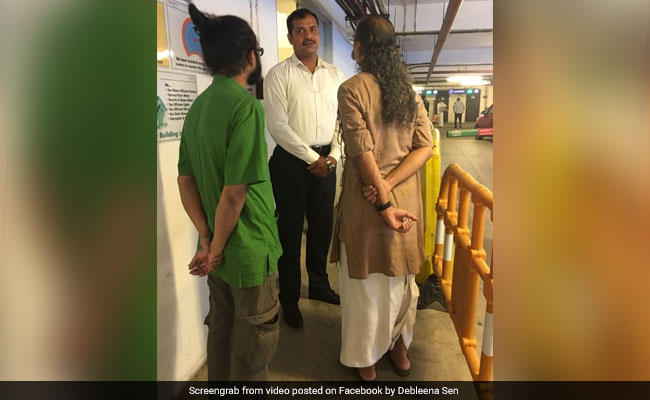 Calls To Boycott Kolkata Mall That 'Denied' Entry To Dhoti-Clad Man
A viral Facebook post in which a man alleged he was denied entry to a mall in Kolkata because he was wearing a
dhoti
has provoked calls for boycotting it. On Saturday, filmmaker Ashish Avikunthak wrote on Facebook that he was stopped from entering the popular mall because he was wearing a
dhoti
and
kurta
. Mall authorities have denied the allegation.
Mr Avikunthak writes on Facebook that he was denied entry into the mall for "wearing
dhoti
(which I have been wearing for the last 26 years)." He adds he was told that the entry of people in
lungis
and
dhotis
was "prohibited" due to "security reasons."
"I was eventually allowed in because I could argue in English and assert myself," he writes.
"Probably after hearing him speak in English they were assured that he belonged to higher social profile and can be allowed in. We immediately came out in protest," Debaleena Sen, who filmed the encounter and posted it on Facebook, tells news agency PTI.
The Facebook post has been shared widely on social media.
The mall authorities have denied the allegations. They claim a security guard consulted with his supervisor before allowing Mr Avikunthak entry to the mall. "The total waiting period for the person was 20 seconds and after that he entered the mall. We have video footage of his entry into the mall," the mall authorities tell PTI.
But the issue has provoked strong reactions on social media, with many calling for the mall to be boycotted.
(With inputs from PTI)
Click for more
trending news