India
Parliament winter session 2019 live updates citizenship amendment bill rajya sabha amit shah sena uddhav jdu personal data protection bill lok sabha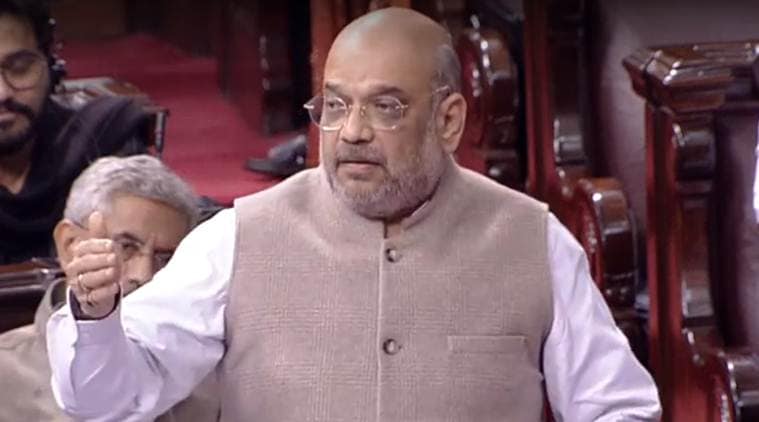 CAB Debate 2019 LIVE updates: Home Minister Amit Shah speaking in Rajya Sabha on Wednesday. (Screengrab/RSTV)
CAB Debate 2019 LIVE Updates: Union Home Minister Amit Shah Wednesday told Rajya Sabha that neither the Citizenship (Amendment) Bill, 2019 nor Article 370 are anti-Muslims, assuring that the Indian Muslims need not worry about anything. In the morning, Shah tabled the contentious Bill in the Rajya Sabha, which was cleared by the Lok Sabha with a 311-80 margin at 12.02 am Tuesday.
The government is all set to get the numbers required to pass the Bill despite a U-turn by its former ally Shiv Sena, and murmurs of dissent within its alliance partner JD(U).
Senior Congress leader Kapil Sibal, in reply to Home Minister Amit Shah's statement that no Muslim needs to worry over Citizenship Amendment Bill, 2019, said that no Indian Muslim is scared of the current regime. "You made a very objectionable statement earlier. Which Muslim fears you? No Indian Muslim fears from you. Neither I nor any other citizen of the country is scared of you. We fear only from the Constitution of the country," he said.
Speaking for the first time in the Parliament after coming out of Tihar Jail, Congress leader P Chidambaram Wednesday slammed the government in Rajya Sabha for pushing the Citizenship Amendment Bill, 2019 (CAB) in order to further its 'Hindutva' agenda. He also said the Parliamentarians, who are the elected representatives of the job, are burdening the other three pillars of the Constitution by going ahead with this Bill.
Watch LIVE here: