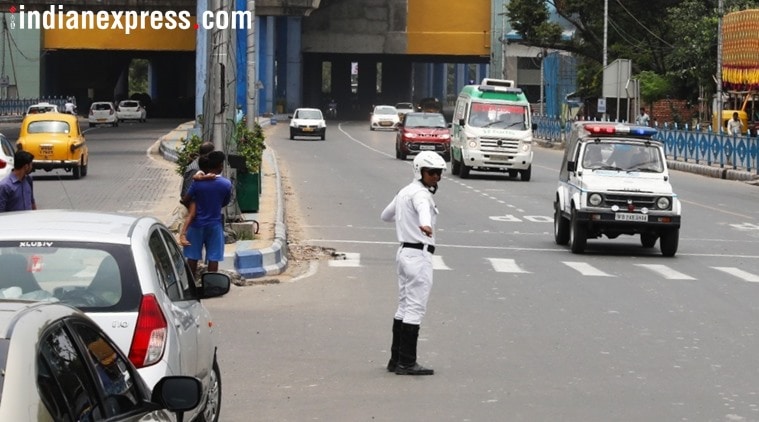 Brain-dead Bengaluru man's heart flown to Kolkata; police create green corridor for transplant
Kolkata Police created a green channel in peak traffic hours for a heart which was harvested from a brain dead person in Bangalore and flown to Kolkata airport. This is the case of first such heart transplant surgery in north-eastern India, where on Monday morning the donor's heart was brought from Bengaluru to Kolkata, IANS reported. The surgeons of Kolkata's Fortis hospital transplanted the heart of a 21-year-old man who died in Bengaluru a day ago on a 39-year-old patient from Jharkhand.
The heart donor Varun Beekay died in a road accident in Bengaluru. After this, the family members of the deceased expressed their desire of heart donation. The hospital authorities immediately contacted Malhar Fortis Hospital in Chennai, but at that time there was no one in need. After this, the Fortis Hospital in Kolkata was immediately contacted.
The heart of 21-year-old who was declared brain-dead on Sunday was flown to Kolkata from Bengaluru and a green corridor was created for the tranplant. According to the hospital officials, it was a very well-coordinated effort and the heart reached the hospital from Netaji Subhash Chand Airport in just 18 minutes through the green corridor.
The recipient Dilchand Singh, 39, a patient of dialectic cardio-myopathy, needed urgent replacement. Singh has been admitted in Fortis since last few weeks. The blood group (A-positive) of the deceased and the recipient matched, thereby making the transplant possible.
The operation went on for about three hours. A team of 30 trained doctors performed the complicated surgery. After the operation, the patient is being kept under strict vigilance and his condition will be monitored regularly for the post-operative treatment.
"The heart was harvested at 7 a.m and by 11 a.m, it was here in the hospital. The state administration has helped us in the necessary documentation and providing us the green corridor," the official said.
"It is a moment of pride for our hospital and we are very much confident of the outcome. I am very much optimistic about the success of the operation," he added.
(With IANS inputs)