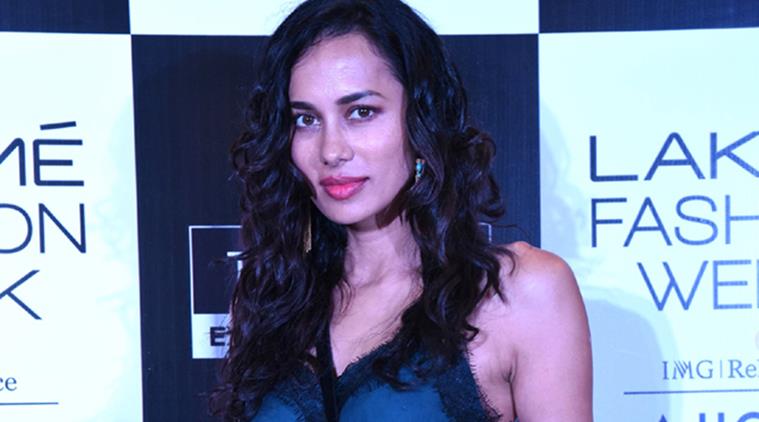 Bollywood has washed away supermodel concept in India: Sonalika Sahay
Sonalika Sahay, one of the leading Indian fashion models, says one reason why the concept of supermodel doesn't exist in India is because of the strong presence of Bollywood celebrities who take away a majority of shoots and endorsements.
When asked about the concept of supermodel in the Indian fashion industry, Sonalika, who was a part of model auditions for Lakme Fashion Week (LFW) Winter/Festive 2017 in Bengaluru, said over phone: "In India, it gets really difficult because the Bollywood concept is really strong here. So it (supermodel concept) kind of gets washed away.
"International fashion models have their own representations, endorsements. In India, endorsement is done only by Bollywood. But having said that, we do have our share of fame as well."
Sonalika said "Bollywood has its own attractions, so they do have a fair bit of endorsements which models used to do earlier". However, she felt that the market is exponentially increasing, and that models are not losing out on work.
"There are so many brands that are working with models. If we talk about designer campaigns and shoots, there is hardly any Bollywood face," she said.
LFW auditions were held in partnership with TRESemmé for the Winter/Festive 2017 season. A panel of experts chose six winners after three competitive rounds to walk for the upcoming season. The names are Pavitra Malaiappan, Aditti Anand, Soumya S., Raksha Belliappa, Devika Bhanguni and Esha Gohil.
Asked about the factors that can help aspiring models find their feet in the modelling industry nowadays, Sonalika said: "The fashion industry in India right now seeks girls who are tall. In terms of body and looks, I guess everyone is extremely fit, so working out is a must.
"Girls should get their personal trainer when they start their modelling career. Also, attitude towards work has to be very positive because they come with a very different perception. They think they are stars and have made it right in the beginning. So, a new girl needs to work on that."
Sonalika has been in the industry for over a decade and has worked with a number of high profile designers. She was also the face for Christian Dior watches in India.
A mother of two, she feels the outlook towards the fashion industry has also changed immensely over the years.
"Earlier, I guess fashion was not something which was a profession of choice. Also, people used to take it as something which is very temporary. Now fashion has become a hardcore industry and is a full-fledged profession. I guess a lot of girls are showing interest towards it and parents are also very supportive," she said.
Overall, she felt the industry has become extremely organised. "It's a lucrative time to be in this industry," she said.