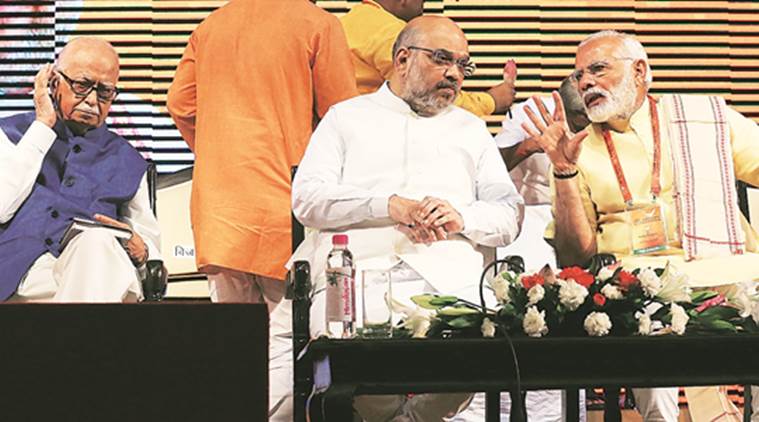 BJP national executive meeting: PM Narendra Modi reiterates fight against corruption
With the Opposition slamming the demonetisation exercise over its perceived negative impact, Prime Minister Narendra Modi on Monday declared that his "fight against corruption would be uncompromising, and no one will be spared" because he has "no family."
At the party conclave, Modi also called the BJP to act beyond elections to usher in a new era of mass participation in governance
Briefing the media on Modi's speech at the BJP national executive, Finance Minister Arun Jaitley said: "The Prime Minister said that the BJP is not a political party like other parties. Democracy must be seen at beyond election. You (BJP leaders and workers) will have to transform it into people's participation. As a political party, you should take BJP beyond elections and make it an instrument of mass participation so that we can improve lives of the people."
The Prime Minister also told party members that the country should come first, and the party after that. He said no other political party has been so active as the BJP in the country.
Taking on the Congress, Jaitley quoted Modi as saying, "When the (current) opposition was in government, power was a means of enjoyment for it. Now they do not know how to behave as opposition."
According to Jaitley, Modi "emphasised that some harsh words were used by the Opposition when there were no clear charges (against the government). Harsh words cannot be a substitute to any substantive charge."
With Modi also reiterating his government's initiatives against black money and corruption, Jaitley took strong exception to the Opposition's criticism of the demonetisation exercise, undertaken in November 2016. "Our analysis of demonetisation has been completely different," the Finance Minister said, reacting to criticism about its failure.
Jaitley said the Congress-led UPA had not taken "a single step against black money and corruption" in its 10 years.
"Corruption and elimination of black money were never part of their (UPA's) political or economic agenda. (But) our government has taken a series of steps, and those who are a the receiving end of this would not support it (NDA's moves against corruption). It is obvious that any step against black money and corruption will never be supported by any UPA leader."