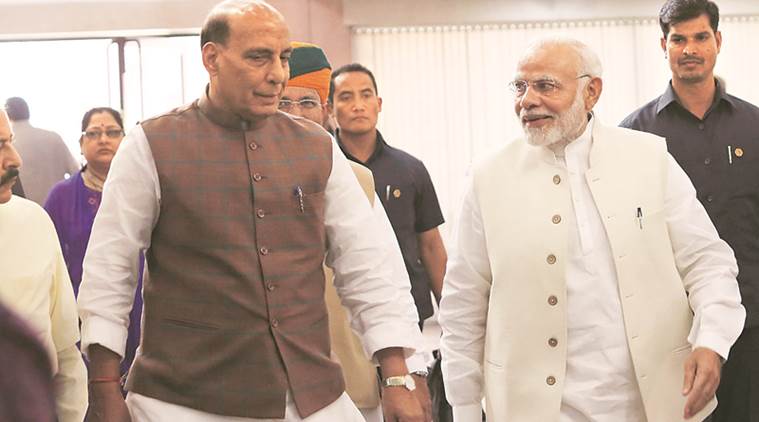 BJP: Congress not letting Parliament function
With no end in sight to the ongoing stalemate in Parliament, and opposition parties accusing the government of not being interested in debates, the BJP on Tuesday blamed the Congress for the impasse, calling it "anti-democratic."
At the BJP Parliamentary Party meeting, Parliamentary Affairs Minister Ananth Kumar told party MPs that the Congress, which had agreed for a debate under Rule 193, which does not involve voting at the end of the debate, has backtracked. But the government will push its financial business this week itself, even if there is pandemonium in the House, since it has a Constitutional obligation to fulfil, he said.
Talking to reporters after the meeting, Kumar said the government has been in talks with different parties to end the stalemate. Taking a jibe at Congress leader Sonia Gandhi's invite to opposition leaders for a dinner, he said the Opposition's politics will only be about dinner, while the BJP under Prime Minister Narendra Modi remains a "winner", with the NDA attracting more allies. He cited BJP's alliance with local parties in the Northeast and claimed that the NDA is becoming "NDA-plus".
Accusing the Congress of being anti-democratic, Kumar alleged that the party still has an Emergency-like mindset. "It continues to have a similar repressive mindset towards democracy. The Congress is not letting Parliament function. It is our duty to let it work, and the government has been doing everything to ensure that happens," he said.
BJP MPs were told that the Finance Bill will be taken up either on Tuesday or Wednesday. In fact, the revised list of business has listed the Appropriation Bill and the Finance Bill for consideration and passing. But they were not taken up in Lok Sabha on Tuesday, as opposition parties and the TDP kept up their protests over issues such as bank scams and special status demand for Andhra Pradesh, respectively.
Sources said the government will take up discussion and voting on demands for grants and the Finance Bill Wednesday. The BJP has given a three-line whip to party MPs to be present in the House for three days until Thursday. "However, the minister said that there should not be any misunderstanding that the session would be adjourned sine die immediately after that," an MP said.