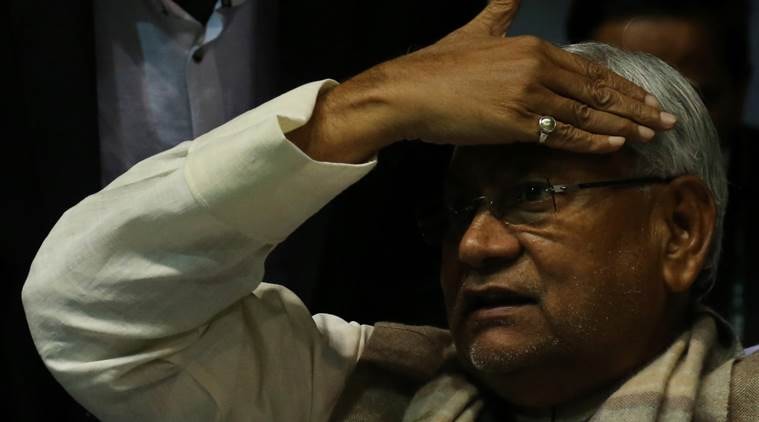 Bihar: Man hurls slipper towards Nitish Kumar, thrashed by JD supporters
A man protesting against reservation hurled a slipper towards Bihar Chief Minister Nitish Kumar on Thursday during an event in Patna but it missed the target by a few metres. Even though slipper did not reach the stage where Kumar was sitting along with state JD(U) chief Vashishtha Narayan Singh and landed among the gathering, party members thrashed and slapped the accused.
The accused, identified as Chandan, was finally taken away by the police. The incident happened during a 'Chhatra Samagam' (students congregation) organised by the JD(U) at Bapu Sabhagar auditorium on the occasion of the birth anniversary of Lok Nayak Jayaprakash Narayan.
When the accused was being whisked away by the police, he addressed the media, saying, "I had registered my protest against the discriminatory reservation policy which helps even the better off among the SCs, STs, and OBCs even as the poorest of the poor among the Dalits have been left to fend for themselves." Chandan hails from Aurangabad in Bihar.
A similar incident had occurred nearly a decade ago when two people hurled stones at Kumar when he visited Pilkhi village in Nalanda for a site inspection of an upcoming university with former President APJ Abdul Kalam. An FIR was registered against 16 farmers and two among them were arrested.
© IE Online Media Services Pvt Ltd