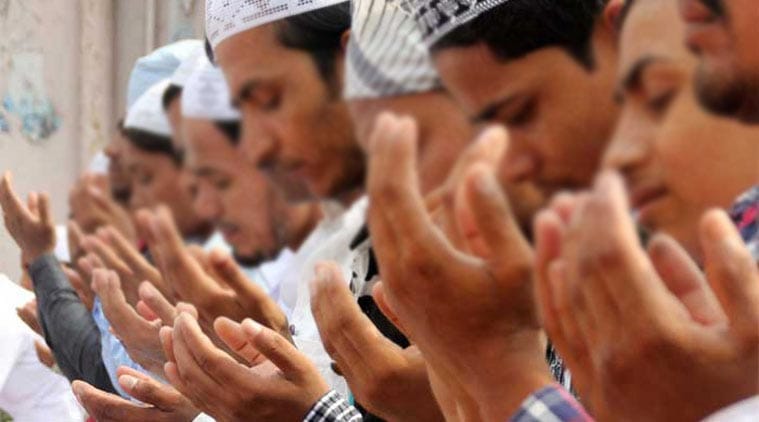 Bihar bypoll: JD up against RJD bid to consolidate Muslim-Yadav votes in Jokihat
Bihar Chief Minister Nitish Kumar's development card with a focus on minority welfare schemes is up against signs of an overwhelming consolidation of Muslim and Yadav votes in the bypoll to Jokihat Assembly segment Monday. While Muslims account for 70 per cent of voters in the constituency, it also has a sizeable Yadav population.
While the JD(U) has tried to divide the dominant EBC Kulhaiya Muslim votes by fielding a Kulhaiya, Murshid Alam, against RJD's Shahnawaz Khan, a Kulhaiya and son of Seemanchal stalwart late Mohammed Taslimuddin, there are few signs of the ruling party making any impact.
"Murshid Alam is a controversial figure with some serious cases pending against him. He does not inspire as a nominee of Chief Minister Nitish Kumar. Besides, there is no way Muslims can trust Nitish Kumar after his U-turn to NDA," said Mohammed Irshad Alam, a resident of Udahat. He said they can neither trust Nitish nor BJP leader Syed Shahnawaz Alam on their promise to make Udahat a block.
Stating that the crowd at Nitish's meeting at Udahat on May 24 was not impressive by his standards, Mohammed Mujeeb, who attended both meetings, said, "Tejashwi Yadav held a meeting at the same venue and got a more vibrant crowd."
While the JD (U) fielded several top leaders for the campaign, the RJD banked on Tejasjwi's two-day campaign, during which he raised Nitish's "betrayal of mandate", and played up Taslimuddin's legacy. While the JD (U) candidate said he has been telling people to cast votes for development and communal harmony, the RJD nominee said he had been invoking legacy of his "abba". Shahnawaz's cousin showed pucca houses in Sisauna, Taslimuddin's village, and said: "What this area has achieved is because of Taslim saheb."
JD (U) leader Dularchand Goswami said: "We have silent voters. One should not forget that the BJP has got more than 40,000 votes from Jokihat in most polls."