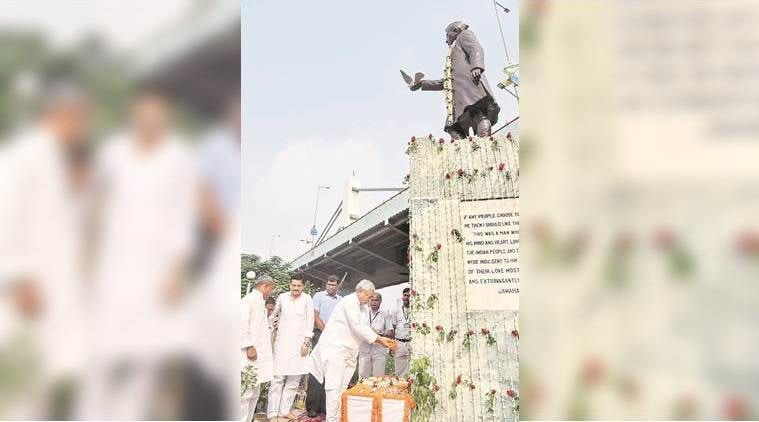 Backed note ban but banks did not play supportive role, says Nitish Kumar
Reiterating his demand for special category status for Bihar, Chief Minister and JD(U) president Nitish Kumar has stressed that the state needs to be granted special status for its all-round development.
Speaking at a state-level bankers' meet on Saturday, Nitish also said that demonetisation had not benefited the country as much as was expected because of banks' "non-cooperation, irregularities and frauds".
Nitish expressed concerns at poor credit and deposit ratio in Bihar and asked banks to open more branches and ATMs and give more loans to common people.
"We have been supporting demonetisation right from the start. But it did not provide as much benefit to the country as was expected. Banks did not play very supportive role. Banks would give loans of Rs 13,000 crore to big people and they are running away with banks' money. On the other hand, a small loan of Rs 2 lakh is difficult to get. The state government's student credit card scheme is also not getting proper support from banks," he said.
The chief minister also said special category status alone could lead to long-term development of the state. "We need special category status for all-round development."
Elaborating Nitish's stand, JD (U) national spokesperson K C Tyagi told The Indian Express: "We have been talking about special category status. As for demonetisation, one must remember that Nitish Kumar supported demonetisation when he was at the peak of his popularity and was being considered as an alternative to Prime Minister Narendra Modi. Now, we have realised that demonetisation has not been as successful as expected because of sundry bank scams…"
Asked if the JD (U) was under pressure to raise certain issues for political posturing before the 2019 Lok Sabha polls, the JD (U) spokesperson said: "If the BJP cannot compromise with its core ideology, why should we compromise with our ideology of socialism and secularism. We have told the BJP in clear terms that we cannot stand fringe elements like Arjit Shaswat (BJP leader and Union minister Ashwini Kumar Choubey's son)."
He said there is unease in the party on "not being consulted on core issues". "The BJP should keep its alliance partners in loop on core issues. It does not have the aura of 2014 and it must take its alliance partners into confidence."