India
Andhra pradesh former speaker lifts computers from office now thieves steal them from his office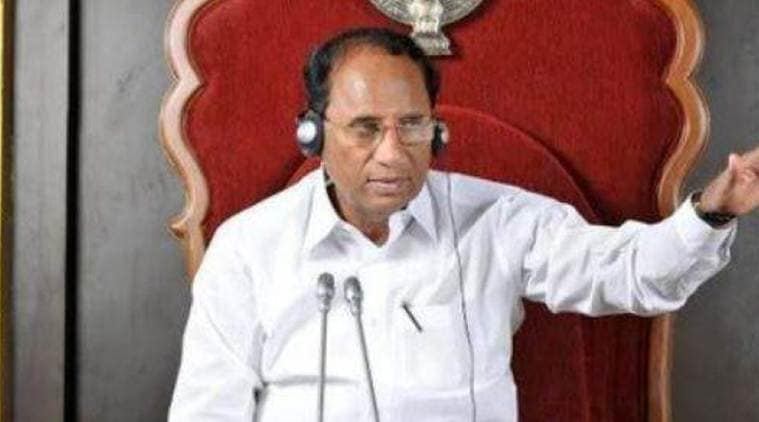 In an ironical twist late Thursday night, thieves broke into the office of former Andhra Pradesh Assembly Speaker Kodela Siva Prasad Rao in Sattenapalli and decamped with two computers. The computers belong to Speaker's office and Rao is alleged to have diverted them to his personal office near his residence in Sattenapalli in Guntur district when the office was shifted from Hyderabad to Amaravati.
The YSR Congress Party government has accused Rao of  "stealing" furniture including dozens of plastic chair, a three-seater sofa set, computers and other items. Rao, however, claims that he moved the furniture and electronics as there was no space to keep them in Speaker's office and they could have been stolen or damaged there. He also said he had kept them until the new Assembly complex was ready at Velagapudi in Amaravati.
"I had written a letter to the Assembly Secretary stating that I will return them or if they can quote a price I will pay but I have not received any reply yet," Rao said.
YSRCP legislator from Sattenapalli Ambati Rambabu says Rao deliberately stole the furniture and computers to furnish his office. "The thief has been caught and now he (Rao) is lying that he wrote a letter to the Assembly that he wants to return the furniture. Why did he not return the furniture when he was Speaker for the last five years? Why did he take the furniture and electronics belonging to the government to his home in the first place?" Rambabu said.
Late last night, thieves broke into the same office where Rao had kept the furniture and computers and made away with the electronics. Sources said two electricians who had earlier done some work were suspected to be involved in the theft. "A security guard confronted the thieves but they ran away. We are looking for CCTV footage," an official said.