Amitabh Bachchan praises Soha Ali Khan in a letter
Home

Celebs

Indian

Amitabh Bachchan Praises Soha Ali Khan In A Letter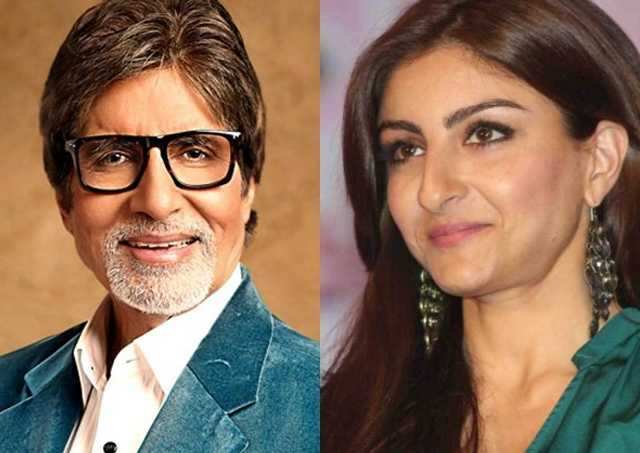 Actress-author Soha Ali Khan has received a letter of encouragement from megastar Amitabh Bachchan, who praised her book 'The Perils Of Being Moderately Famous'.

Ali Khan on Thursday took to Twitter, where she shared the letter from Bachchan. The letter read, "The term 'spine and spunk' come to mind on picking up your book... It doesn't matter how much polite and self-deprecating fluff you have on the outside."

"Even though on the surface you are sort of reticent and shying away from the spotlight, your genuine and funny sense of humour has been skilfully portrayed confirming that you possess a steely something in the middle that says 'You know what, I'm actually really really good at this, and this is what I can do, and now I have done it'."

The thespian, 75, wrote that he enjoyed the book immensely. Ali Khan tweeted, "So honoured to get this in the mail! Thank you so much Amitabh Bachchan for taking the time to write this to me - it is such an encouragement!"
More on:
Actor
,
Mumbai
,
Twitter
,
soha ali khan
,
amitabh bachchan
,
Bollywood
,
The Perils of Being Moderately Famous