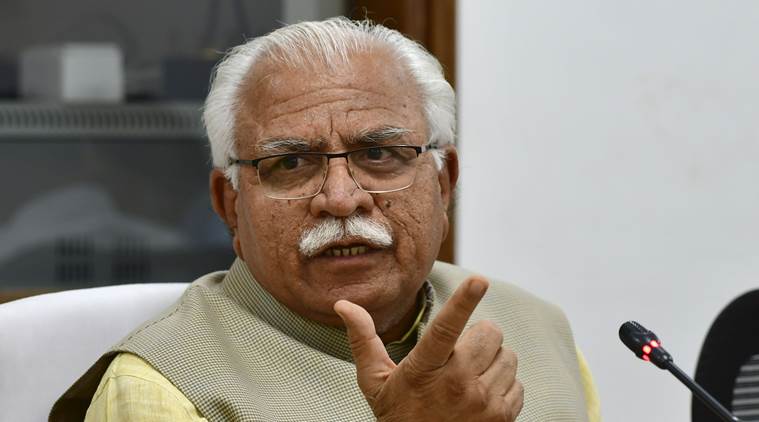 19-year-old allegedly abducted and gangraped in Haryana, CM Khattar promises action
Chief Minister Manohar Lal Khattar Friday said those found guilty of kidnapping and gangraping a 19-year-old girl in Rewari district of Haryana would be punished in accordance with the law. An FIR was filed against three boys on Thursday morning after the victim complained she was kidnapped, drugged and raped after she fell unconscious in her village. The boys, she said in her complaint, were from her village.
Additional Director General of Police, Operations, A S Chawla said efforts are underway to arrest the three accused. He added the victim has undergone medical tests. "Three accused have been named in the FIR. We are after the three to arrest them. Medical test of the victim has been done," Chawla was quoted as saying by news agency ANI.
Former Haryana CM Bhupinder Singh Hooda, meanwhile, called for the resignation of the CM, saying law and order in the state had "totally failed", reported ANI.
The victim's mother claimed they were made to run around before a complaint was registered in the case. "Police has failed to take any action. We were made to run from pillar to post before our complaint was taken. The FIR was registered at 1 am as police kept citing jurisdiction issues," she was quoted as saying by PTI. "The government talks about Beti Bachao-Beti Padhao, but is this the price one has to pay for getting our daughters educated? The accused are roaming freely but police has failed to nab them."
In her complaint, the victim said, "When I crossed the road, two boys of my village met me. They asked me what I was doing. I told them I was going for my coaching class. They offered me a glass of water. I drank it and fell unconscious. They took me into their car near a well. When I regained consciousness, another boy was already there. I started crying. All three of them gave me another laced drink. After drinking it, I fell unconscious and all three raped me. Then they dropped me near the bus stand around 4.53 pm. The accused also called my father and mother. My brother picked me from the bus stand."
The Superintendent of Police had earlier said, "The moment we received the complaint, we promptly initiated action and registered the FIR. Since the area where the crime took place falls in Mahendergarh district's jurisdiction, we have informed them. They shall be conducting further investigation in the case."
© IE Online Media Services Pvt Ltd