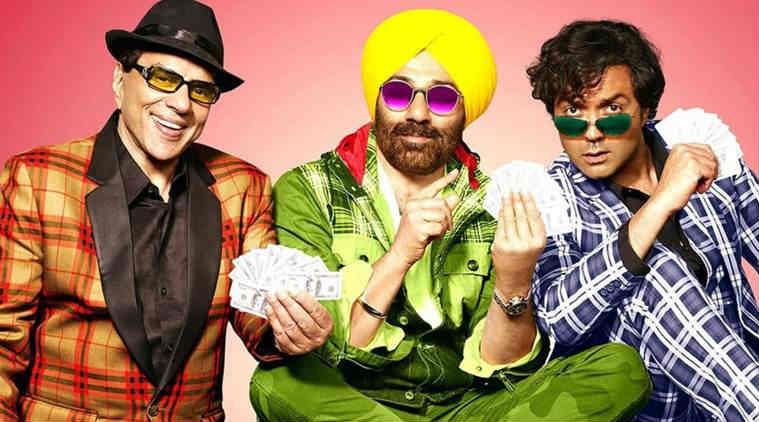 Yamla Pagla Deewana Phir Se box office collection Day 9: Sunny Deol film is a wreck
Yamla Pagla Deewana Phir Se, the third installment in the Yamla Pagla Deewana series, has been a total and utter failure at the box office. At the end of its first week, its total collection is only Rs 9.42 crore. Starring Dharmendra, Sunny Deol, Bobby Deol and Kriti Kharbanda, this film's catastrophic performance suggests that the formula of the original Yamla Pagla Deewana can only work once. Yamla Pagla Deewana 2 was a disaster too.
In comparison, Rajkummar Rao's film Stree, a horror comedy, that was being billed as the smaller release, has shattered expectations to earn over Rs 64 crore after 8 days of its box office run. Even new films' release has not faltered its theatrical attendance.
The Indian Express film critic Shubhra Gupta gave the film a zero star. She concluded her review by saying, "The tired schtick of 'dhai kilo ka haath' becomes 'paanch kilo' when the dialogue shifts to Dharmendra. He plays a pesky tenant, always in the company of two ghostly women. Or should I say ghastly? The house is owned by Pooran and Kaala (Sunny and Bobby respectively): the former is an Ayurveda vaid, a whiz who can cure all ailments, including a girl who cannot see, just by looking at them; the latter is a bumbler. That's his only job. Sinha shows up as a stentorian judge. He bellows. A priceless Ayurveda formula is up for grabs, and the cast mills about, one half trying to grab it, the other trying to retrieve it."
© IE Online Media Services Pvt Ltd