Entertainment
Will The Nun beat The Conjuring at the US box office?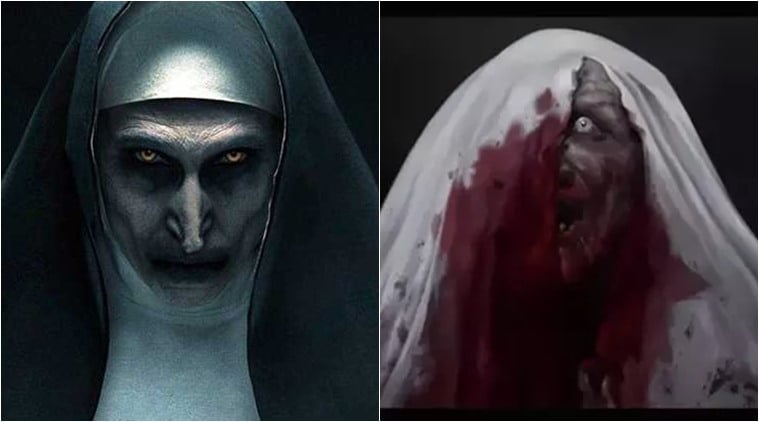 The Conjuring series' latest spinoff The Nun is aiming to be the top weekend opener in the cinematic universe. According to The Hollywood Reporter, the Corin Hardy directorial is looking for a 42-45 million dollar weekend, which would make it the biggest opener in the entire series. The original Conjuring currently holds that distinction. It opened its account with a sum of 41.85 million dollars, back in 2013.
The Nun stars Taissa Farmiga and Demian Bichir and features the demonic creature that first appeared in The Conjuring 2. The nun was later also seen in the post-credit scene of Annabelle: Creation. Meanwhile, The Nun opened at the top in India, earning Rs 8 crore at the box office. This film continues the recent trend of Hollywood movies eating into the share of local movies, especially Hindi films.
The Nun has not received positive critical reception, however. The Indian Express' film critic Shalini Langer gave it a mixed review. In her 2 star review, she wrote, "Hell, damnation, heaven, evil, dark ages, blood of Christ are just words of normal conversation once the duo make their way to the abbey — escorted by a Frenchman (Bloquet), who is there to be just there. And where sane people would dread to step in (a door helpfully says, 'God ends here'), the two proceed to have some wine and dinner in an abandoned convent next to a graveyard, next to the abbey. Soon it's pouring nuns from all corners, gliding, whispering, bleeding, cracking, praying, screaming. Exactly why, no one is sure."
The Conjuring universe was launched by Warner Bros and New Line in 2013 with James Wan's The Conjuring. Wan went on to direct The Conjuring 2 as well, and also served in the creative capacity on the spinoffs like the Annabelle films and now The Nun. The Crooked Man is the next spinoff film that is in development currently. It was teased in The Conjuring 2.
© IE Online Media Services Pvt Ltd