Entertainment
Whats the good word shashi tharoor kunal kamra amazon prime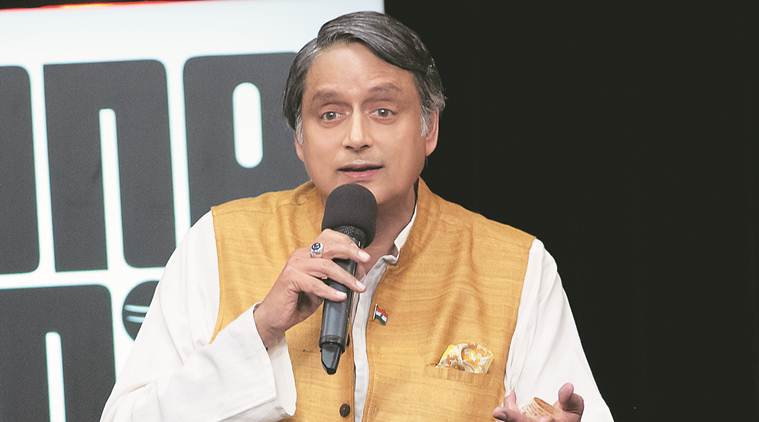 What's the one thing that comes to your mind when you have someone like Shashi Tharoor in conversation? English words, that one cannot pronounce. That was like the elephant in the room, so those jokes had to be said," says Kunal Kamra, stand-up comic, and now mentor to Tharoor, Congress MP from Thiruvananthapuram. They are paired up for One Mic Stand, a stand-up comedy limited series which streams on Amazon Prime today.
The five-episode show brings together famous names from different fields and pairs them with prominent artistes in the Indian stand-up comedy space. Actor Taapsee Pannu is paired with Angad Singh Ranyal; actor Richa Chadha with Ashish Shakya; music director Vishal Dadlani with Rohan Joshi; and YouTube star Bhuvan Bam had Zakir Khan as his mentor. "We have a unique set of celebrities who are attempting stand-up comedy for the first time in their lives. Five of the most popular comedians in India have been carefully selected and paired with these celebrities keeping in mind unique connections, similar ideologies and personal background," says stand-up comic Sapan Verma, the host and creator of One Mic Stand.
Kamra explains that there was no specific brief in place for Tharoor: "Tharoor's voice fits the set that we put in place. It's tailor-made for him. He has a sense of humour, and secondly he wasn't conscious of how saying a particular joke will make him look."
We hear Tharoor turn to his childhood, as he elaborates on his love for complex English words. "I had a normal childhood like all of you guys. My parents embarrassed me too when guests came over and said Shashi, Uncle ko angrezi bolke sunao na," he says, to loud guffaws from the audience. He continues, "And I go daddy please, I can't entertain this. Pardon my recalcitrance."
This is a new step for Indian comedy, where we have recognisable faces attempting to have a laugh. In the West, we do have Roasts, and with the White House Correspondents Dinner, even the US President's not spared. "We should not compare the Indian comedy scene to what's in the West. We should start our own traditions. I just hope this is a step in the right direction, and people appreciate it more than they criticise it. So other mainline political leaders are happy collaborating with comedians, maybe then the stigma that 'we just make jokes' goes away," says Kamra.