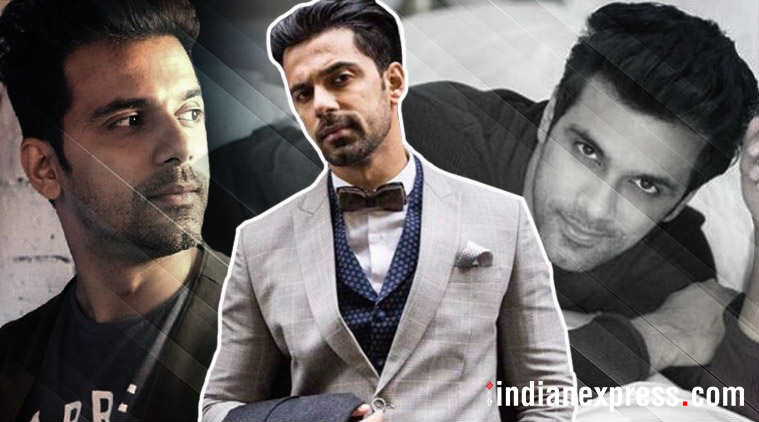 The Reunion actor Anuj Sachdeva: I feel shy when people call me a hunk
Karisma Kohli directorial web-series, The Reunion, is just four episodes old but has struck the right cord with the millennials. The story is about every person, who has on the path of success, given up or let go of relationships and bonds. The story of the web-series revolves around four main characters – Dev, Deva, Aarya and Gaurav, played by Anuj Sachdeva, Shreya Dhanwanthary, Sapna Pabbi and Veer Rajwant Singh, respectively. In an exclusive conversation with indianexpress.com, actor Anuj Sachdeva talks about playing a realistic character of Dev, his school life and much more. Here are excerpts from the interview:
The Reunion brings back memories from our school days. Did that happen to you?
Yes, it did trigger a lot of memories. I felt nostalgic about my school life in Delhi and started remembering my friends and all the pranks we used to play and all the fun we used to have.
Do you catch up with your friends from school?
Not very often. But when I go back to Delhi, I do meet a couple of them. One of my school friends is in the US and I did meet him when I had been there.
What kind of a student were you? What did you aspire to become back then?
I was quite a mischievous student who loved to play pranks. I have troubled my teachers a lot.
As a kid, I knew I had to join my father's footwear business, but I was very good with computers so I thought I will end up doing something in that field as well.
Were you a hunk back then too?
(Laughs) I feel shy when people call me a hunk. I don't know how I was back then.
Did you have close friends like Dev and Deva during your schools days too?
Not really. I have a few close friends from college not so much from school.
In The Reunion, we see Dev struggling through his career which is also taking a toll on his relationship. Has that happened to you?
Hmm. I guess whatever happens in your life takes a toll on some other aspect of your life. But I am mature enough to separate the various aspects of my life and focus on what is important.
Have you met anyone like Dev?
We all have a Dev within us. Because Dev is human, he is good, he is bad and he has grey. He is as human as any character can get.
How did you relate to him?
It was difficult at first but then later I realised I need to play a regular person with ups and downs in life.
The Reunion is about friendship. As an outsider, we assume that friendships in the industry are fickle. What has been your experience?
I have very few friends in life and even fewer from the industry. Friendship as a concept can never be fickle, only people can be fickle. So, you choose the right ones to leave out the rest.
The audience is lapping up web series and short films. Earlier, The Trip revolving around four women was a hit. Is that a reason why you said yes to The Reunion?
I said yes to it because I was getting to play a very human character. On television, we either have very good or very bad characters. In The Reunion, I got to play the character somewhere in between good and bad.
Also, what do you have to say about the shift in viewing pattern of the audience?
It is a good shift because now we have shows for everyone. For a while, people were bored with regular TV content but now they have more niche stuff as well.
The Reunion is Zoom Studios' original web-series directed by Karisma, who has earlier assisted Kabir Khan and other Bollywood directors.
© IE Online Media Services Pvt Ltd