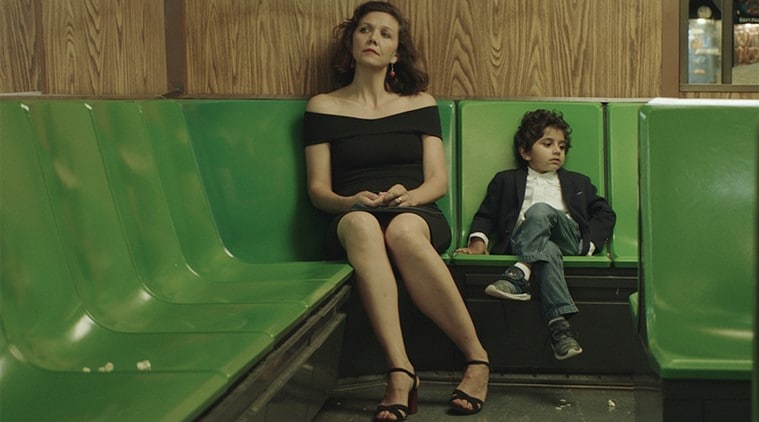 The Kindergarten Teacher trailer: Maggie Gyllenhaal plays a teacher from hell
Netflix's upcoming film The Kindergarten Teacher, starring Maggie Gyllenhaal, is the story of a kindergarten teacher who believes in nurturing young talent. She comes across a young student who, she believes, has a gift. His poetry impresses her and she really wants him to pursue this talent but the parents are not in agreement so what does she do? She pushes him relentlessly and this is where her concern turns into an obsession.
The trailer is haunting, creepy and makes you wonder why we haven't seen more of Maggie Gyllenhaal in the recent past. It looks like she has done a splendid job here.
Watch the trailer of The Kindergarten Teacher here:
The Kindergarten Teacher is based on a 2014 film of the same name. The film was premiered at Sundance Film Festival in January 2018. Variety's review of the film said, "The equivocation with which Colangelo (director) presents Lisa's (Maggie Gyllenhaal) motivations and actions can't help but draw us in." The Hollywood Reporter wrote, "But the movie belongs to the luminous Gyllenhaal, who can be simultaneously inscrutable and an open book. She keeps us guessing about the degree to which Lisa is on a mission to cultivate a truly gifted child, or in desperate, selfish flight from the disappointment and mediocrity of her life. The brick wall of her own artistic ambitions puts her in a sad, lonely place, which means that although her actions become unhinged, she's never unsympathetic or even entirely unbalanced."
Directed by Sara Colangelo, The Kindergarten Teacher starts streaming on Netflix from October 12.
Must Watch
Manmarziyaan Trailer: 5 Best Things

Floods and landslides in Kerala after southwest monsoon wreaks havoc

Samsung Galaxy Note 9 launched: S Pen, battery are the big changes

5 Reasons To Watch Vishwaroopam 2
© IE Online Media Services Pvt Ltd