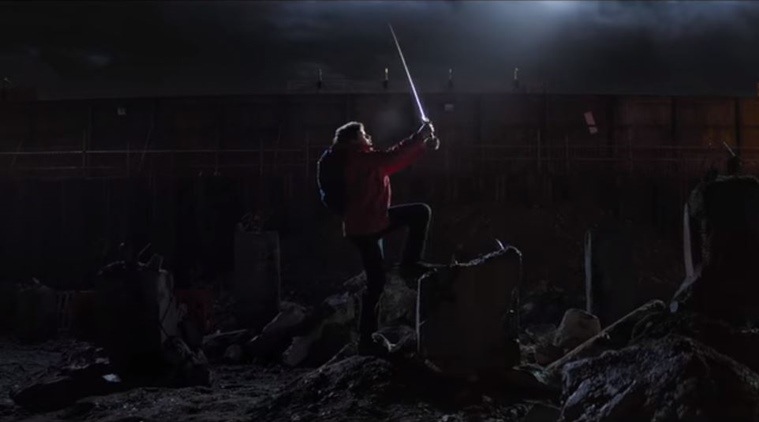 The Kid Who Would Be King trailer: This modern spin on the Arthurian legend can use more Patrick Stewart
The Kid Who Would Be King is a modern-day spin on the legendary British monarch King Arthur written and directed by Joe Cornish, who has previously worked in a creative capacity on Steven Spielberg's The Adventures of Tintin and Ant-Man.
The movie is about a school kid who has nothing special about him. His fortunes change, however, when he pulls King Arthur's famous sword Excalibur from the stone it is buried in. According to the Arthur stories, only the true king could pull the sword and wield it.
The trailer begins with the kid in question, Alex (Andy Serkis' son, Louis Serkis), running away from bullies and finding himself in an under-construction building. He spots the sword that is buried inside the masonry and rips it out.
Apparently, he has to band together the knights (his schoolmates) to fight the wicked witch Morgana (Rebecca Ferguson). It is not clear whether he is a new age Arthur or simply old Arthur reborn. Patrick Stewart plays Merlin, but it is the younger Merlin, played by Angus Imrie who is predominantly in the trailer. Let's hope Patrick makes more than an appearance in the film.
The movie is catered to kids and young adults like Narnia and early Harry Potter movies. They are likely going to enjoy all the fantastical elements and CGI monsters. For adults, it could be a couple of hours of nostalgic fun — if nothing more.
HOT DEALS
Apple iPhone XS 512 GB Space Grey

₹ 134900

MRP ₹ 134900

-0%

₹7000 Cashback

Buy Now

HP 240 G6 (I3-6006U 2GHz, 3MB Cache /4GB DDR4 /1TB HDD /…

₹1350 Cashback

Buy Now
Here is what the official synopsis says, "Old school magic meets the modern world in the epic adventure THE KID WHO WOULD BE KING. Alex (Ashbourne Serkis) thinks he's just another nobody, until he stumbles upon the mythical Sword in the Stone, Excalibur. Now, he must unite his friends and enemies into a band of knights and, together with the legendary wizard Merlin (Stewart), take on the wicked enchantress Morgana (Ferguson). With the future at stake, Alex must become the great leader he never dreamed he could be."
The Kid Who Would Be King releases on January 25, 2019.
© IE Online Media Services Pvt Ltd