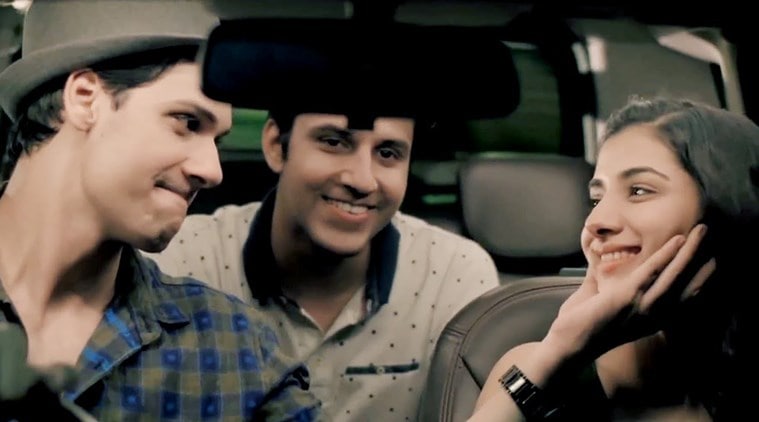 Tere Liye Bro episode 7: A mysterious call leaves Farhan, Anika and Vineet in a sticky situation
Growing up has never been easy but one can get through almost anything as long as they have close friends by their side. Bindass' new series Tere Liye Bro talks about friendship and how it remains with us for a lifetime, and sometimes even after that. Aniket (Prabal Panjabi) may have unfortunately lost his life in a tragic accident but his friends Farhan (Pranay Pachauri) and Vineet (Nikhil Khurana) have been trying their best to fulfill their friend's bucket list. And giving them ample support is Aniket's sister Anika (Malhaar Rathod). With just four episodes left, gear up for a fun time ahead.
In the last couple of episodes, we got introduced to Aniket's bright business idea, 'Left is the Right'. Finally, it will see the light of day with Farhan deciding to work on the proposal and launch a new company, stepping out of his dad's shadow. As the trio would be up for celebration as another wish on the list gets fulfilled, they would receive an unwanted call from a stranger leaving them shocked.
On the other hand, Vineet, who would have an awakening of sorts after speaking to Farhan, will decide to cancel his deal with the producer. But all will be in vain when his manager will play a dirty trick leading him into a sticky situation. Also while on the go, the friends will also come across another desire of Aniket. The young man, like any one of us, had spoken rudely to a telecaller, and would have wished for a chance to apologise to her.
Will they manage to tick off this from Aniket's bucket list? And what's the mystery behind the stranger's call? To know more, tune into the upcoming episode of Tere Liye Bro on Friday at 7 pm, only on Bindass linear and digital platforms.
© IE Online Media Services Pvt Ltd