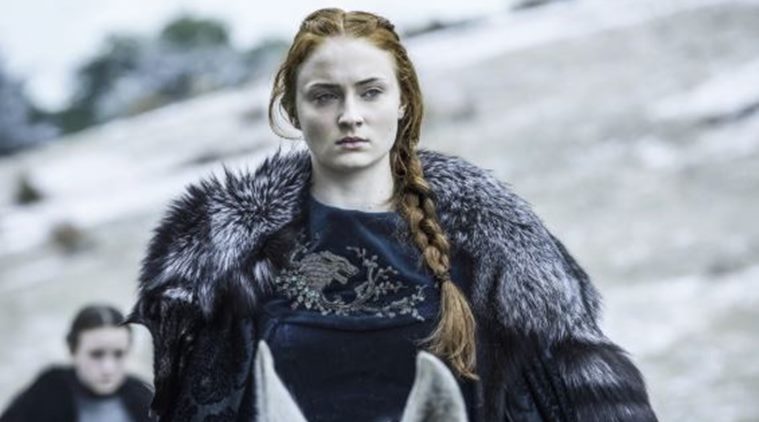 Sophie Turner: Sansa Stark's story mirrors #MeToo movement
Game of Thrones star Sophie Turner says the story arc of her character Sansa Stark resembles the advent of the #MeToo campaign.
The 22-year-old actor, who plays the eldest Stark daughter in the epic fantasy show, said like many women who have raised their voices after having suffered sexual abuse for years, her character Sansa gradually took charge of the situation.
"It's funny the way (my storyline) is kind of mirroring what's happening in real life, in every industry right now. It's really interesting how all of these women who were subjected to a lot of horror and oppression are taking a stand against the people who have done this to them.
"I think that's why I connected with the #MeToo movement so much. Not just because of being a woman and obviously being a feminist, but also that character," Turner told Screen International.
From being a meek girl who was abused by King Joffrey Baratheon and Ramsay Bolton, Sansa has grown to become a woman in control of her own destiny. Sansa did not only leave Bolton's establishment to save herself from his cruel soul but also made sure that he gets punished for his deeds. The strong character of Sansa Stark got more light when she made use of her authority in dealing with the Littlefinger. Her character development during the series has made her the face of women who bravely deal with the people who try to put them down and suppress their voice.
"She's used everything she's learnt up until now to her benefit. She endured so much horror and really was a prisoner season-by-season. She took all of that, and now she has become stronger for it," Turner said.
The eighth and final season of Games of Thrones is expected to air next year.