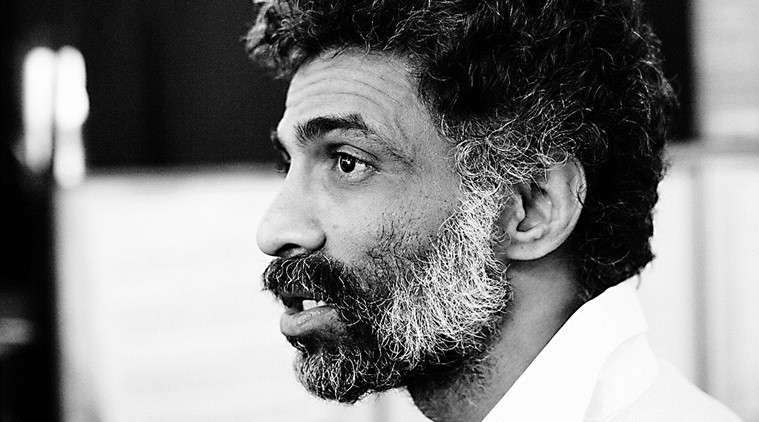 Most people we meet today are more god-fearing than god-loving," says writer-director Makrand Deshpande, whose new play Ram opened during the Prithvi Festival over the weekend. The play centres around a vagabond, who is thrown out of a Ram temple. He triggers an outrage because he claims that Ram himself came out of the temple to visit him. What unfurls next is a series of events as the vagabond is questioned by people from various walks of life about his claims. "I was brought up on the tales of Ram and Laxman. What fascinated me most about the story was that Ram is more human than superhuman as a character. That's something I wanted to bring out in the play. The simplicity of the character, and the fact that he was a son, a husband and a brother first and God after, is fascinating This is my version of Ram," he says, "One will be able to relate to various scenes in the play since it questions how we as a society have changed." The play features Nagesh Bhosle, Ajay Kamble, Ninad Limaye and Madhuri Gawli.
Deshpande, 53, felt the need to write the play, mainly due to "misinterpretation" of Ram. "There have been instances where people who aren't followers of Ram have been forced to chant 'Jai Shri Ram' but I didn't want to make the play a case study," he says. He did not want to take up specific incidents as he believes they would restrict his storytelling. "That apart, there are too many people with opinions on everything. This makes things controversial," he says.
Known for his work in movies such as Swadesh (2004) and Makdee (2002) among others, Deshpande will be seen on the big screen next with Mahesh Bhatt's Sadak 2, which he describes is a 'powerful film'. "There is not much I can reveal as of now but it will release sometime in 2020," he says. When it comes to film direction, however, the veteran feels the jury is still out on him. Having directed five films to date, Marathi film Saturday Sunday (2014) being his last, it has been a while since Deshpande last found himself in the director's chair. "I have always wanted to direct more films and it was a great experience. However, I have spoilt myself by doing so much of theatre. I don't have to convince anybody of what I am capable of delivering, whereas films are a different ballgame altogether. Theatre is always going to be my forte and I have a lot of freedom to express myself here," says the multi-talented artist, who directed his 50th play last year.
The director-actor believes that drama schools in India should encourage their students to respond to their immediate environment. "I'm appalled by the curriculum of some drama schools as they have no idea what is going on in today's world. They are taught Shakespeare when they must be asked to write and direct plays on their own life experiences. They should be encouraged to explore their own vision and share their own stories," says Deshpande. Though some people are doing theatre on socio-political issues, more artistes should tackle such narratives, believes the actor.