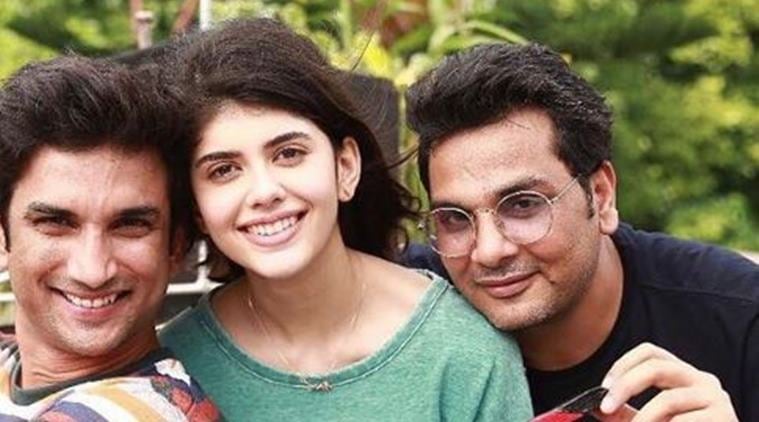 Sanjana Sanghi says she wasn't harassed on the sets of Kizie Aur Manny
Actor Sanjana Sanghi on Tuesday denied that she was harassed on the sets of Kizie Aur Manny. Recently, there were reports claiming that Sanjana was sexually harassed on the sets of the movie, following which her co-star Sushant Singh Rajput shared screenshots of their conversation and denied the allegations against him.
Sanjana shared a post which read, "On returning from a long trip to the US yesterday, I read several baseless and unfounded stories with respect to misconduct and misbehaviour on the sets of our film Kizie Aur Manny. I'd like to clarify that no such incident took place with me. Let's put an end to these conjectures."
— Sanjana Sanghi (@sanjanasanghi96) October 23, 2018
Earlier, Sushant Singh Rajput had denied his involvement in any case of misconduct and shared a post which said, "I feel sad to reveal personal information but it seems that there is no other way to state what was, in the midst of this curated and well-timed smear campaign. From the first till the last day of the shoot, this is what happened on the Set with Sanjana."
The film's erstwhile director Mukesh Chhabra was fired by the production house a while ago post sexual misconduct allegations. While Fox Star has suspended the director, Mukesh has denied the allegations against him saying, "It has been years of hard work and I have been around in the industry. It is unfortunate that people are resorting to name calling and making wild allegations."
With Mukesh Chhabra off the project, the future of Kizie Aur Manny remains uncertain.
© IE Online Media Services Pvt Ltd