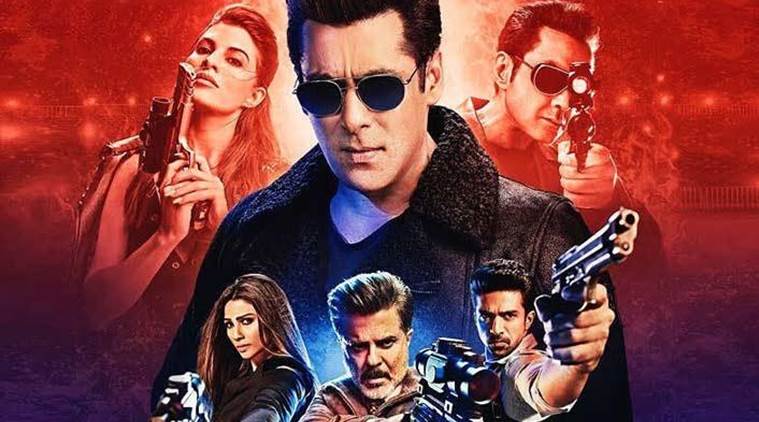 Salman Khan on Race 3: Never done a film high on action, music where you clap and whistle
Since his resurrection in Bollywood with the remake of Telugu action entertainer, Wanted in 2009, Salman Khan has become a synonym with raw star power and films which are one-man shows. The likes of Dabangg franchise, Bodyguard and Ek Tha Tiger, rely little on story or content and much more on big-scale action, music and Salman's undeniable star presence.
And the best part is, no one complains, not his fans at least, for they only care about Salman, looking every bit the macho that he is and gunning down opposition. They cheer, clap, whistle, which the brand of Salman Khan cinema thrives up on.
The actor, however, does not believe his films fall into the category of an entertainer, contradicting the very defence that his fans and followers often use in front of the critics.
At the trailer launch of his upcoming film, Race 3, which he called his first ever "musical, action bonanza," Salman said, "Earlier, we used to have a 'musical action bonanza' which hasn't come in a while, the kind of films Amit ji (Amitabh Bachchan), Dharam ji (Dharmendra) used to do. A film with big scale music, emotion, action, which you watch, whistle in the end, clap and go back home happy – this (Race 3) is one of those films, which I've never done at all."
On Tuesday evening, Salman was, like a lot of times, an epitome of contradiction and amusement. When a scribe mentioned the failure of his 2016 drama film, Tubelight, Salman, in a sarcasm-laced reply, said, "Yeah, Tubelight did very badly, but It still did much better than rest of the films, which I am really happy about. Even though we returned a lot of money (referring to the return of payment to the distributors), we had a lot of money to make Race 3.
Also  Race 3 trailer: Major takeaways from the Salman Khan and Anil Kapoor starrer
"So, if that you consider a disaster then I am really honoured and privileged to be in that position that my 100 core plus films are considered disasters," he said.
© IE Online Media Services Pvt Ltd