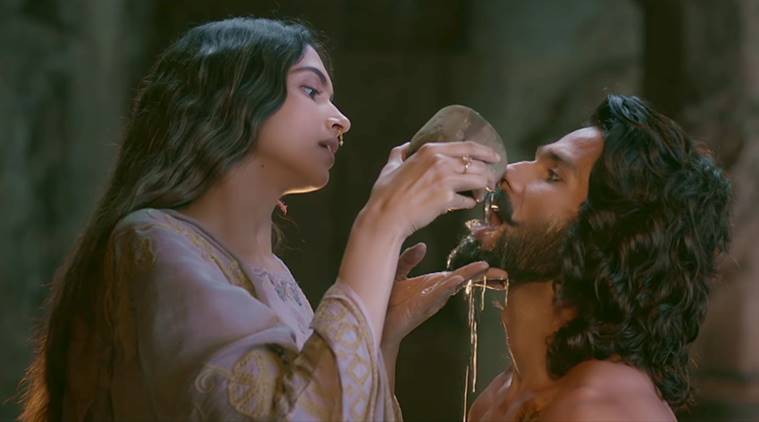 Padmaavat's new teaser featuring Deepika Padukone and Shahid Kapoor shows why Queen Padmavati was a woman of honour
Director Sanjay Leela Bhansali asserted that there is nobody other than Deepika Padukone who could've played Queen Padmavati in his film Padmaavat. While we yearned to see more of her fierce avatar other than the one single trailer that has been doing the rounds for months, thanks to the makers who just dropped a little more sneak peek into her royal avatar. The 30 second long dialogue promo also features actor Shahid Kapoor, but it is Deepika who steals the show. With utmost valour and grace, she is portraying the Queen like never before.
This new promo comes soon after team Padmaavat gave us another clip showcasing the draconian character of Alauddin Khilji played by Ranveer Singh. And just when we couldn't get enough of Ranveer in such a never-seen-before role, its second promo also landed, this time flaunting the honour that was synonym with Queen Padmavati.
In the little promo, we get to see probably the first encounter between Deepika and Shahid's characters in a jungle. Shahid, who plays King Ratan Singh is injured and saved by Padmavati, he asks her name and her identity. While we would've expected Deepika to be a woman who bows infront of her king, she is rather fierce and headstrong, who states that she doesn't need to introduce herself as every nook and corner knows about her. And this, as she plucks out an arrow from Shahid's chest.
Watch | Padmaavat new promo featuring Deepika Padukone and Shahid Kapoor
Padmaavat has remained in the middle of a storm for last 2 months. However, with the release of its two new promos, it is confirmed that the makers are now ready to proceed with its promotions full throttle after the Supreme Court also lifted its ban from every Indian state.
The period drama is set to release on Republic Day weekend, that is January 25.
© IE Online Media Services Pvt Ltd