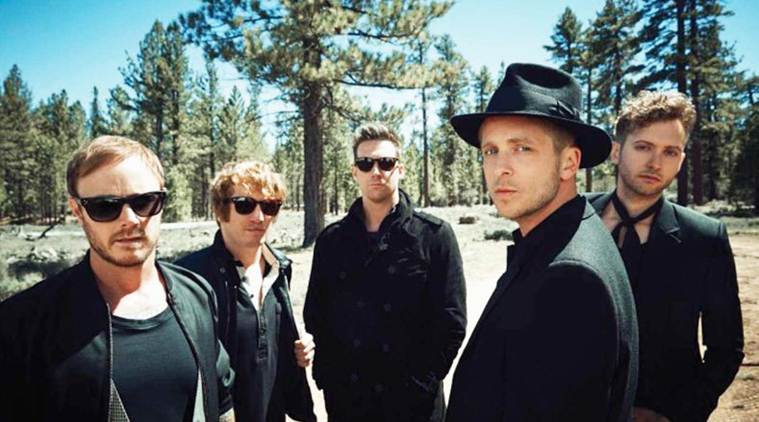 OneRepublic in India: The five tracks by the band you should hear ASAP
In recent times, we have seen a growing number of artists achieving recognition through various social media sites. The American Pop-Rock band OneRepublic is one such band. OneRepublic is currently in India as a part of their Asia Tour. The band had arrived for its first concert in the country on April 21.
OneRepublic hails from Colorado and first received its major breakthrough on Myspace. The band consists of lead vocalist Ryan Tedder, guitarist Zach Filkins, Drew Brown (guitarist), bassist and cellist Brent Kutzle and Eddie Fisher (drummer). The band became a sensation when their first single track "Apologize" went on to scale the charts on Myspace. There has been no looking back for the musicians since then.
A year later, in 2007, OneRepublic recorded its first studio album Dreaming Out Loud and its lead single "Apologize" was remixed by record-producer and artist Timbaland. The mega-hit track even earned the band its first Grammy nomination and ruled the charts for quite a while in 16 countries. Till date, OneRepublic has sold over 50 million records worldwide. Now, that's what you call 'winning at life.'
In case, you are unfamiliar with their music, here are some of their top-charting favourites to get you started.
Apologize
We have to start with "Apologize" as that's the song that made the band so popular in the first place. The lyrics are meaningful, and it's the perfect song for a Karaoke night.
Secrets
"Secrets" is one of those songs from the band that find its strength in its lyrics. Sample this:
Tell me what you want to hear
Something that will light those ears
Sick of all the insincere
I'm gonna give all my secrets away
This time, don't need another perfect lie
Don't care if critics ever jump in line
I'm gonna give all my secrets away
Good, isn't it?
I Lived
OneRepublic knows how to get across the message of hope and love without sounding preachy. "I Lived" is one such track, and to top it all, it's catchy. The beat gets to you.
All the Right Moves
The band is a gold mine for Karaoke nights. And the best part, each song is as different as the other.
Counting Stars
Everyone has heard of "Counting Stars." On a friend's playlist, at a restaurant or a pub, a disco night. You might not have known then it's Counting Stars by OneRepublic. It's a great song too.
© IE Online Media Services Pvt Ltd